Shear Expressions of Worthington Inc
Worthington, MN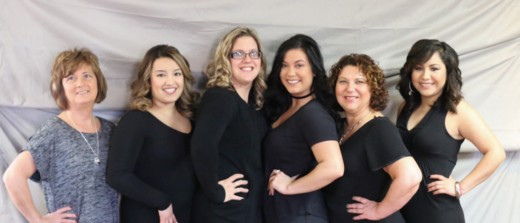 691 10th Ave
Worthington, MN 56187
Shear Expressions of Worthington Inc
Worthington, MN
Most of our stylists have trained in NYC at the Devachan Academy. My decision to have my staff and myself educated on caring and cutting curly hair at Deva was one of the best decisions of my career. After becoming an Inspired Deva stylist/ salon I have been able to help others love their curly hair and work with it creativity thrive on their curls successfully. I have been a curly girl and hated my hair until I learned to work with it. After our training in the Deva SoHo Academy we have taught our clients to be Deva inspired and create great looks with their curly hair. Thank You Deva
---
Our Certifications
---
Devacurl Services
DevaCut
This revolutionary cutting technique was designed for all natural textures, from wavy to super curly. Hair is sculpted curl-by-curl, while dry, in its natural state. This service includes a transformation service.
Pintura Highlighting
This award-winning technique was designed to add gorgeous, light-reflecting highlights to all natural textures. Pintura Highlighting offers the perfect harmony and balance to waves and curls giving brilliance and dimension to beautifully compliment your DevaCut.
DevaCurl Transformation
From wavy to super curly, the beauty of this service is the customized design for every client. This luxurious process begins with a healthy botanical cleanse and condition, followed by a styling and coaching session for at-home curl care.
---
---
Reviews
From skeptic to believer!
I had been following a Facebook group for a couple of months and I have been working to embrace my curls. I've seen a lot of people getting the DevaCut. I was at a point where I needed a haircut and decided to try it to see if really made a difference. Gaby at Sheer Expressions of Worthington Inc. gave me a fabulous DevaCut. She listened to what I wanted, talked me through each step and educated me on the best way to use the DevaCurl products. I am so happy that I took a chance on getting this type of a cut. While the salon may be approximately 75 miles from where I live, I will gladly make the drive for the great service and cut in the future.
---