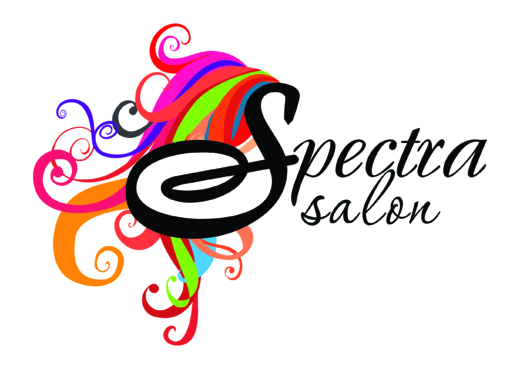 6819 York Ave S #108
Edina, MN 55435
I want to teach you how to love your hair! I am a Deva Advanced Curl Specialist and Master Colorist, and am specially trained to cut, color and care for curly hair by the famous Devachan Salon in Los Angeles. Curly hair is bold, naturally beautiful, and it's my mission to celebrate your unique curls. Also visit my Facebook page @ Thank You So Much!! Cristina
---
Our Certifications
---
Devacurl Services
DevaCut
This revolutionary cutting technique was designed for all natural textures, from wavy to super curly. Hair is sculpted curl-by-curl, while dry, in its natural state. This service includes a transformation service.
Pintura Highlighting
This award-winning technique was designed to add gorgeous, light-reflecting highlights to all natural textures. Pintura Highlighting offers the perfect harmony and balance to waves and curls giving brilliance and dimension to beautifully compliment your DevaCut.
DevaCurl Transformation
From wavy to super curly, the beauty of this service is the customized design for every client. This luxurious process begins with a healthy botanical cleanse and condition, followed by a styling and coaching session for at-home curl care.
---
---
Reviews
Overjoyed.
Service Received:
DevaCut
I can't believe what she did to my hair today, in an amazing way. First of all, I walked into a small quaint semi-private salon and was greeted by Chrissy. She is down to earth, listens and is so very nice. I felt like I had been going to her for years. She cut my hair extremely carefully, washed it, diffused it and styled it. She explained every step along the way and told me exactly what to buy. I went from dry long hair hair with a slight wave to beautiful curls. She is definitely an artist and takes her time on a perfect masterpiece. I left feeling great and can't wait to return. Thanks Crissy!
Wow
Service Received:
DevaCut
My daughter referred me to Christine. She has curly hair I had some waves. My daughter said yi should go see Christine. I said my hair is wavy not curly and I'm old. What can she do with it? Christine started my hair and she said you will be surprised, you have more curl than you thought. Wow, she was right Christine took a picture for me I sent it to my daughter. She sent back wow, I like it. The same reaction came from my husband, my aunt and my daughters boyfriend. Thank you Christine, you are amazing. You have shown me you love people and want them to love their hair as much as you love helping them to learn how to care for their hair. I'm sensitive to any chemicals and everything Christine used was plant based. I am thankful for the knowledge Christine shared with me and taught me how to live my hair. She is so nice. She makes you feel like she's been your friend for a long time. I am thankful, my daughter referred me. Wow, I've been hearing that reaction from friends and family.
Amazing style and knowledge!
Service Received:
DevaCut
Price:
$51-$75
I am so happy I found a knowledgeable and talented curly hair stylist! Cristina Dahn not only gave me a great cut, but she also showed me step by step how to properly shampoo, condition, style, and dry my hair to maximize smooth, defined curls. I had no idea my hair could have such beautiful curls without the frizz. Cristina took the time to listen to me and to teach me how to maintain my style at home. She was honest and down to earth, and went above and beyond to share styling techniques, and product advice. I thought I knew alot about my curly hair, but I learned SO MUCH from her! I will definitely be back. I highly recommend her to anyone with curly hair. She is awesome!
Go see Cristina!
Service Received:
DevaCut
Cristina was amazing throughout the whole process. I learned great info on how to best take care of my curls and am so excited to style them every day. I am so in love with my new shorter cut too. My only regret is not finding her sooner! You will not be disappointed!
Best Haircut Wver
Service Received:
DevaCut
Not only was the haircut absolutely perfect, Cristina taught me everything I wish I'd known for the last 30 years. She is incredible at what she does, and very knowledgeable! Book "Thee Curly Cut" for your first time, you won't be dispoapinted. She takes the time to understand what you want and need, and more importantly, don't want! 100% recommend and wish I would have found her sooner!
Cristina is amazing!
Service Received:
DevaCut
Price:
$51-$75
Cristina is such a lovely human! And she's a total badass with the scissors. She listens to what her client wants/needs/is actually capable of and makes magic happen. Example: I am terribly lazy. She gave me a cute low maintenance cut for my lazy lifestyle. Does phenomenal curly cuts that are legitimately amazing AND! you don't have to sell a kidney to pay for it. <3 her and cannot recommend enough for my fellow curlies.
Who knew I had good curls?
Service Received:
DevaCut
I fought my curls for years. Blow outs, curling irons, straighteners, and lots of time and product, and I could make my hair look good. At least until the humidity hit. I finally gave up on that and went curly, but was never completely satisfied with how my hair looked. On Tuesday, I admired a stranger's curly hair, and she told me about Deva Curls. I immediately Googled it, read various reviews, and scheduled an appointment with Christina. I'm not an effusive person, but that was one of the best decisions I've ever made. She's great to work with (not snooty and I didn't feel judged as I have been in some salons), and she is really talented. I LOVE what she did for me. I'm going to offer a visit as a birthday present for my curly haired niece.
Love, love, love
Service Received:
DevaCut
Price:
$76-$125
I walked in on a pretty good hair day, left with amazing cut & color. Cristina took time to really listen to my hair issues--both what I love and what I struggle with. She respected my understanding of my hair. I left with soft curls & shine (and a big, proud smile on my face)! Definitely recommend & will return!
Love the experience
Service Received:
DevaCut
Price:
$51-$75
Christina was great, would completely recommend her to anyone with curly or straight hair.
BEST EVER!!!
Service Received:
DevaCut
Price:
$51-$75
My curls have never looked better. This was my first visit. Cristina took the time to really listen to what my concerns were with my hair. She has so much experience and knowledge that she knew exactly what to do to make my hair look hydrated and healthy again. I recommend her to anyone that has curly hair.
I should have done this years ago!
Service Received:
DevaCut
Price:
$51-$75
Crissy was fantastic! I learned so much about my curly hair: what cut to have, how to use product more effectively, and styling tips that I had no idea I should be doing...this was an AMAZING experience!
Miracle Worker!!
Service Received:
Super Curly DevaCut
Price:
$51-$75
Crissy is without a doubt a miracle worker!! If you are looking for a highly skilled curly hair stylist I STRONGLY recommend booking an appointment. I will never have anyone else cut and style, or color my hair ever again… THANK YOU CRISSY - I haven't been this happy with my hair in a very looong time...
Best curly cut
I have had a few curly cuts at other salons and this was by far the best. Cristina took time to listen to all of my hair issues and address each one. She was able to give me a cut that was perfect for my curls. Highly recommend Cristina!
Cristina is the BEST!
I had the most wonderful experience at Spectra Salon! Cristina is a talented stylist who listens and gave me the best cut and color that I've ever had! By far! And I've been getting curly cuts for years! I cannot recommend Cristina highly enough!
I no longer look like a puffed up poodle
I went to Cristina for the first time today, and I was blown away not only by her talent but her personality as well. She took the time to ask me about what I wanted style wise and walked me through every step and made sure I knew how to take care of my curls at home. I walked in a frizzed out mess with some weird layers and came out armed with new information and frizz-free, defined curls. I cannot wait for my next cut!
WOW!
That was all I could say when Crissy finished doing my hair. She is warm and welcoming and will answer any questions you have about your hair. She has transformed my curls. I will visit again!
This stylist is a gem!
So thrilled to have found Cristina! My daughter and I both got the best cuts we've had in years. We are excited to try out all the new tips and tricks she suggested for curly hair. When we left, we not only had great haircuts, but Cristina was so down-to-earth and welcoming that we felt we had made a new friend as well.
AMAZING Curly Cut!
Cristina was AMAZING! She did such a wonderful job cutting my curly hair and as a first-time visit, I was very nervous with a new stylist. She sat down with me and really spent the time to get to know what kinda of cut I was looking for and was very attentive to the details of making sure my curls would lay nicely. I am DEFINITELY going to be coming back for more haircuts with her in the future. She was also very reasonably priced and wonderful to talk to, I really enjoyed my experience at Spectra Salon.
The bounce is back!
Cristina did a great job on my hair! I'm in love with the volume, bounce, and the life my hair was given. I've been transitioning for a few months from straightening my hair every day for the past 10 years to finally embracing my natural curls. She told me the things I was doing correct and then added her own expertise so I can achieve the final look at home easily. It was a great experience and I highly recommend giving Cristina a visit!
Love my cut and color!
She did an amazing job! Listened to what I had to say but also added in her own knowledge and creativity. I love the results!
Best Curly Cut I've Ever Had
Crissy is excellent at what she does! I had literally never left a salon without feeling like I needed to put on a hat to hide the way my curls had been "styled" until I came to Crissy. Her cuts are perfect for curly hair, she's fun to talk to, and she styles curly hair really well. Highly recommended!
Big chop, great cut!
Brought my 12 year old daughter in today, to first donate her length, and then get a cut. The cut is gorgeous, but there was also terrific value in he instruction given to my daughter, on how to keep her curls looking their best. It was wonderful service, with results that are beautiful.
Talented and laid back
Christina knows hair. I value her expertise and skill as well as her willingness to be flexible in how the cut and style goes each time. I have hair that can do both straight and curly and she can manage it all. Thanks Christina!
Excited for my next hair cut...
I have been caring for my curly hair for some time. Met 1-2 people that can cut it decent but Cristina has amazing skills to pick the right cut for you. So glad I trusted her, which wasn't hard to do. My 11 year old was iffy on the curly do but it now bouncing around proud and feeling beautiful. We are already planning to save up for some coloring! Thank you so much, Cristina!!!
What an amazing experience!!!
Christina is a true artist! I cannot believe the transformation she was able to achieve with my hair. I have never gotten so many compliments on my hair. I loved that she walked me through the process step by step and made sure that when I left the appointment I had the knowledge on how to achieve the look on my own. I didn't think I could replicate how my hair looked when I left the salon...but I can! I live about three hours away, but will be coming back to Cristina. This was totally worth the drive!!!
Best FIRST experience
Cristina was extremely inviting and informative throughout the experience. I took my mother who has always complained about her past haircuts and this was the first time hearing she LOVED it. We were both so pleased with the results and overall experience!
Literally my favorite haircut ever!
I have literally never loved a haircut this much in my life! As a curly girl it's scary finding a stylist! But Cristina listened to exactly what I wanted asked me questions about my routine, and did a fabulous job! I will definitely be going back and sending every curly girl I know in her direction!
A TRUE DEVA ADVANCED STYLIST
When my husband says, he "REALLY LIKES" my curly hair, says A LOT! He hates when I wear my hair curly. Cristina did an EXTRAORDINARY JOB on my hair!!!!!!!!! I HIGHLY RECOMMEND her TO EVERBODY!!!!! Rather if you think your hair is not great, Cristina will TRANSFORM your hair! Also, to the ladies that can't find a stylist for your CURLY hair or your children PLEASE GO to Cristina.
Curl Master!
I can't recommend Cristina enough! I've always had very curly hair and it has often been a struggle to find stylists who know how to work with it. She does such a wonderful job and always has helpful hair care tips to make sure your hair is healthy and beautiful.
Someone who listens!
My daughter and I (both curly girls with different types of curls) went to see Cristina for a cut. I was impressed with the time Cristina took with us to hear about our routine and our ultimate hair goals. We walked out with refreshed looks! Her salon is cute, located in a building full of salon suites, very private. I will visit again!
SHOW MORE REVIEWS
---