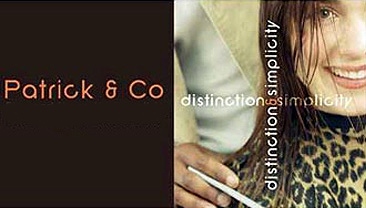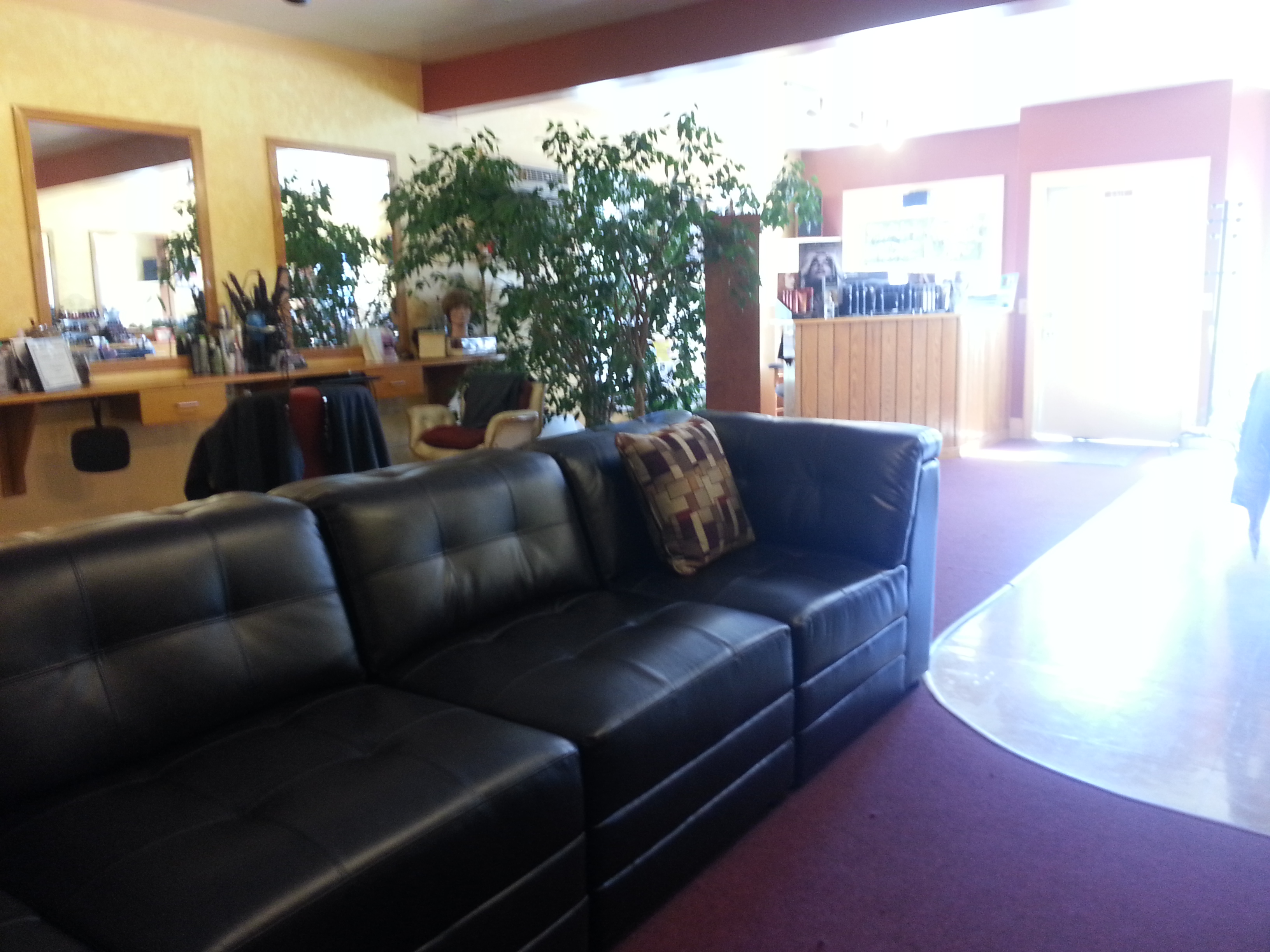 102 Russell Road
Hadley, MA 01035
Patrick Viteri opened Patrick & Company on July 10, 1984, with a staff of locally-trained stylists. In a strong commitment to stay current and offer the finest haircare to his clientele, Mr. Viteri has always focused his business and stylists on new techniques and contemporary products. Patrick and Company continues to actively participate in hairshows in New York, Boston and Toronto in an effort to remain fresh and up-to-the-minute, allowing us to become skilled at the newest modes while finding and using the best haircare products available. Today, it is still Patrick's goal to consistently provide excellent service to our many friends, families, numerous guests and loyal clients that have passed through our doors since that first July over 25 years ago. Cutting, styling, coloring and conditioning are everyday services at Patrick and Company and we are delighted to offer these services for special occasions, weddings and proms. Our distinctive hair designing, fresh natural conditioning and coloring, gentle restructuring of waves and curly hair, as well as tender waxing and sculpting services are available for women and men. Hours: Tuesday-Saturday from 9:30 to 7:30
---
Our Certifications
---
Devacurl Services
DevaCut
This revolutionary cutting technique was designed for all natural textures, from wavy to super curly. Hair is sculpted curl-by-curl, while dry, in its natural state. This service includes a transformation service.
Pintura Highlighting
This award-winning technique was designed to add gorgeous, light-reflecting highlights to all natural textures. Pintura Highlighting offers the perfect harmony and balance to waves and curls giving brilliance and dimension to beautifully compliment your DevaCut.
DevaCurl Transformation
From wavy to super curly, the beauty of this service is the customized design for every client. This luxurious process begins with a healthy botanical cleanse and condition, followed by a styling and coaching session for at-home curl care.
---
---
Reviews
Simply Awful
Service Received:
Super Curly DevaCut
I stumbled upon this salon being on the list when I did a search by zip code because I am going to be back in the Amherst area and would like a curly cut and found that Patrick is still on the list. (I complained to the Deva folks and Patrick was taken off the list. For a while.) When I went there a few years ago to get the big chop, Patrick insisted on cutting my hair WET. He insisted that there was a proper way to cut curly hair when it's wet and that he would do it the right way. It was a total disaster and he told me that he had another appointment and needed to attend to that client. He told me to come back later that day and I left in tears. I did return and he did not make it any better, refusing to cut off all the relaxed part because he did not want me to be disappointed by the loss of length. I was traumatized by the experience and it took me three weeks to get call the salon when I got home and I wore hats until I got it recut. Don't both wasting your time, money, and curls on this salon. It is definitely not worth it. I can see from another comment that he has not mended his ways.
Needed to be shaped
I would NOT come to this salon for a legitimate Deva cut. He did not cut my hair dry and curl by curl. It was a standard hair cut. I left the salon really dissatisfied although I initially told Patrick that I liked it. I didn't want to offend him and he was so nice during my visit. Plus it's just awkward! I really wanted to like it and be done with it. I gave the new do a week to see if my impression would change. It did not. I went in to speak with him and asked for a refund. He refused and said that he would wash my hair and put product in it and that that was the best he could do. I told him that the problem was that I paid for a service I did not receive....The whole point of a Deva cut is to cut it when the hair is DRY and its true form. My hair looks fine when wet and/or with product in BUT when it is completed dry it takes on a whole different shape! He kept saying that it looks good and that I need to use Deva products to get the look. He was missing the point. I do not think it looks good AND I should be able to use my Mixed Chicks products or wear my hair as in and still like the look. Had he cut it in its original state this would not be an issue. He also did not cut it curl by curl. He says that he spent almost 2 hours on my hair (20~ under the dryer with deep conditioner). But when it comes to hair its about quality not quantity of time spent on hair. Overall, he was defensive and refused to give me a refund, even a partial one. I spent $65 and tipped 20% and suggested a $20 refund. He refused for some time but then pulled out a $10 bill and placed it on the counter and said "That's the best I can do." Then he walked away and grabbed a Deva conditioner bottle and handed it to me. I should have gave it back because why use Deva product if I did not receive a Deva haircut! Basically, my hair is the same (no shape) and shorter. The whole interaction was tacky on his part and he was just not getting the fact that regardless of it all I am dissatisfied and did not get the treatment I thought I was getting....
My Hair was Damaged
Love Love love My Hair, it was such a mess from over coloring my self.We had a consultation first, followed by a Deva Curl No-Poo shampoo Decadence and followed by Deva Curl One Condition.He put me under the warm dryer for this with a plastic bag surrounding my hair for ten minutes. My hair must of been really dry for it soaked up most of the conditioner. No one has ever done that for me,so this was a first! It was cut with no tension and very carefully moving the hair around. Followed by the DevaCurl styling cream which the aroma was so good and sultry, he promised it would not make my hair look oily and recommended to alternate with One Condition especially throughout the winter.Using very low heat and lightly touch my hair, it dried perfectly and felt so nice and perky about shoulder length or past my shoulders. In about a week my hair felt wonderful and I swear it looked longer and luminous to the touch.My office mates kept asking if I had done some sort of treatment for they loved the way it fell on my shoulders!Thank you Patrick!
SHOW MORE REVIEWS
---