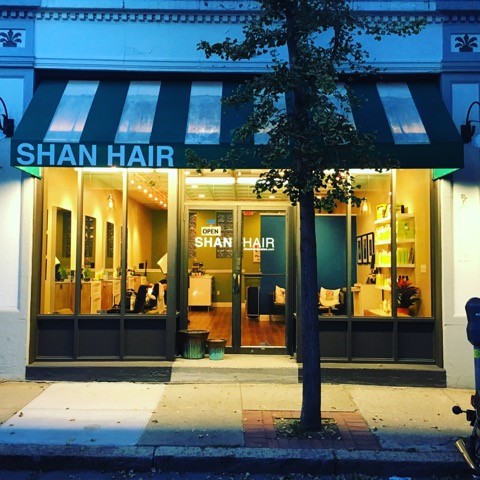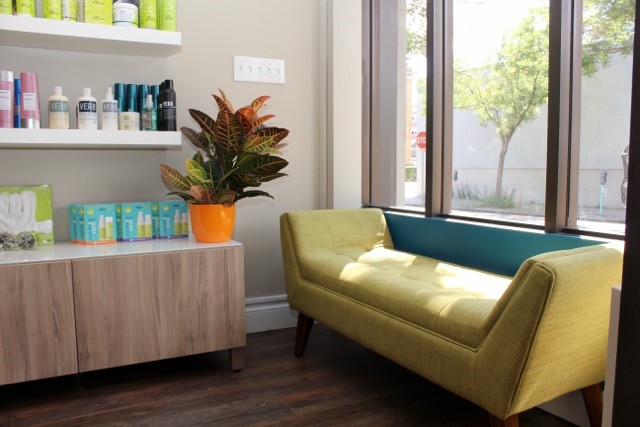 169 Amory Street
Brookline, MA 02446
Shan Hair is the complete DevaCurl experience, right here in Boston. We come to the rescue of all curly, wavy-haired people specializing in curls with love of all hair types and textures. We love giving extra attention and teach each client how to embrace and gently care for their hair.
---
Our Certifications
---
Devacurl Services
DevaCut
This revolutionary cutting technique was designed for all natural textures, from wavy to super curly. Hair is sculpted curl-by-curl, while dry, in its natural state. This service includes a transformation service.
Pintura Highlighting
This award-winning technique was designed to add gorgeous, light-reflecting highlights to all natural textures. Pintura Highlighting offers the perfect harmony and balance to waves and curls giving brilliance and dimension to beautifully compliment your DevaCut.
DevaCurl Transformation
From wavy to super curly, the beauty of this service is the customized design for every client. This luxurious process begins with a healthy botanical cleanse and condition, followed by a styling and coaching session for at-home curl care.
---
---
Reviews
So happy I found this salon!
Antonella is a great stylist and I've absolutely loved my deva cuts with her. My hair always looks amazing, I feel fabulous leaving the salon, and the result is super easy to maintain. I have super thick curly hair and I appreciate Antonella's care for my hair and she has also given me helpful tips that have helped me use the products more effectively. I highly recommend her!
Shan never disappoints
I went to Shan after my first deva cut was a disaster and he fixed the damage without loosing anymore length! He did an amazing job styling my hair after which I loved! You won't be disappointed!
Shan Hair is Outstanding
Shan Hair is by far one of the best salons I've ever been to. Shan is so kind, charming and fascinating. He did such a great job cutting and styling my hair. I was pleasantly surprised that he managed to work through my hair without struggling. He was so gentle throughout the whole process. I would totally go back again.
Love Shan Hair
My hair never felt or looked so good! Shan works wonders! Only wish you were closer to home!
At last... the perfect haircut
I had my first DevaCut with Shan recently, and I am so happy with it! My curls have never looked so good, and I am definitely a convert. Shan did a fantastic job with the cut and style, and also with teaching me how to care for my hair. Highly recommended.
Best Deva cut outside of a Devachan salon
I found Shan years ago and won't go anywhere else. The salon is very welcoming, the location is great, and Shan takes excellent care of me and my curls. I can't recommend him highly enough!
SHOW MORE REVIEWS
---