David Roberts at Artistic Edge
Marriottsville, MD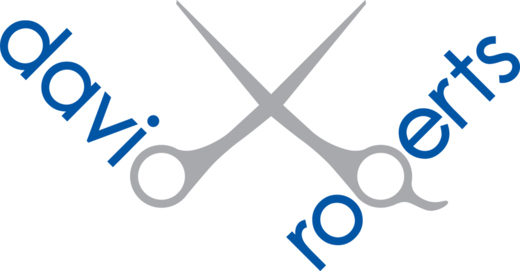 11045 Stratfield Ct
Marriottsville, MD 21104
David Roberts at Artistic Edge
Marriottsville, MD
David Paul Roberts is a gifted stylist with significant talents and training in cutting techniques for all types of hair. He also specializes in the art of curly hair and texture using the Deva Curl cutting method. David will create with you a vision of your best self with a custom cutting and coloring experience. With the energy of perfection and close attention to detail, he will never let you leave his chair unsatisfied with your new look. David offers more than 20 years in hair design and many aspects of salon management. He has expert knowledge of chemicals and color mixing for all stages of application with extensive experience and skill in multiple color product lines, including Redken and Logics. David applies specialized techniques in highlighting, color-blending, and gray coverage to create natural yet innovative styles for women and men of all ages. Privately trained by Sebastian, KMS, and Deva Curl leaders Lorraine Massey and Shari Harbinger, David has mastered all facets of hair coloring applications. He was guided by the expertise of Sebastian and their Advocate Program to gain extensive knowledge of their complete product line. David has also conducted in-salon classes to provide product knowledge of the Sebastian and KMS lines. David's professional credentials include the renowned Deva Curl Curlabration Certification, Sebastian Advocate Program, KMS Specialist Program, and Chateau School of Cosmetology. You can experience David's inspired talent and artistry yourself at Artistic Edge Salon and Spa in Marriottsville, where you might enjoy stories of his world travels, eclectic cooking adventures, the latest Orioles stats, and the antics of his pet bird, Claire.
---
Our Certifications
---
Devacurl Services
DevaCut
This revolutionary cutting technique was designed for all natural textures, from wavy to super curly. Hair is sculpted curl-by-curl, while dry, in its natural state. This service includes a transformation service.
Pintura Highlighting
This award-winning technique was designed to add gorgeous, light-reflecting highlights to all natural textures. Pintura Highlighting offers the perfect harmony and balance to waves and curls giving brilliance and dimension to beautifully compliment your DevaCut.
DevaCurl Transformation
From wavy to super curly, the beauty of this service is the customized design for every client. This luxurious process begins with a healthy botanical cleanse and condition, followed by a styling and coaching session for at-home curl care.
---
Stylists at this salon
David Roberts
Deva Advanced Stylist
Be the first to review this stylist.
DevaCut
Pintura Highlighting
DevaCurl Transformation
Learn more
---
Reviews
Be the first to write a review.
---