Fringe, A Boutique Salon and Spa
Lombard, IL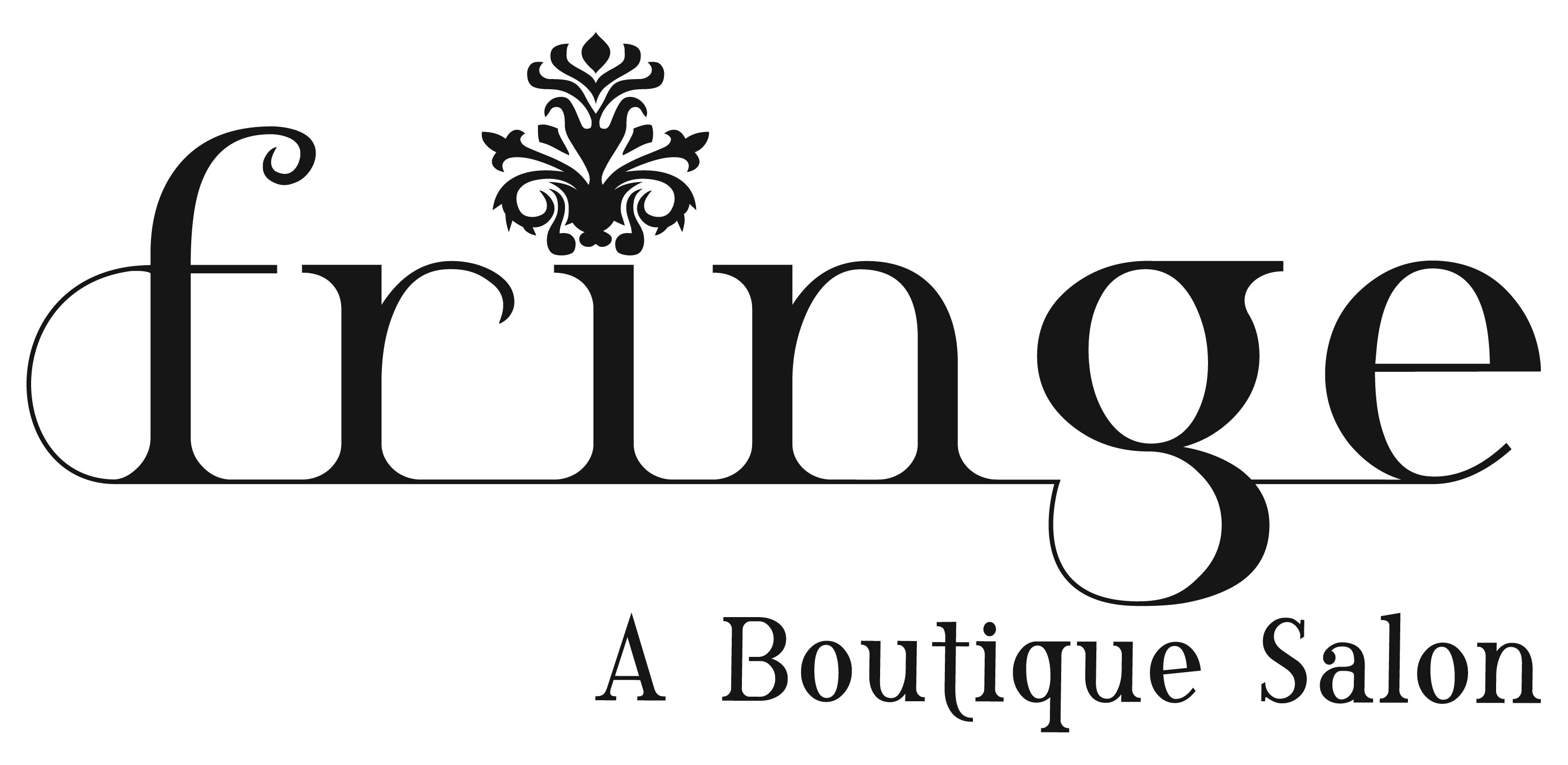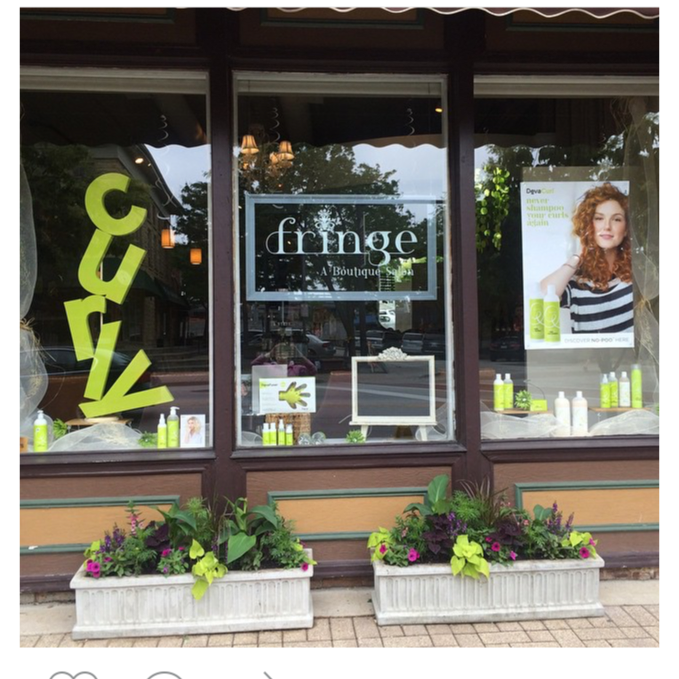 104 W. St. Charles Road
Lombard, IL 60148
Fringe, A Boutique Salon and Spa
Lombard, IL
Fringe a boutique salon is in the heart of downtown Lombard IL with a City of Chicago feel. Our associates are committed to making your experience the best you've ever had.
---
Our Certifications
---
Devacurl Services
DevaCut
This revolutionary cutting technique was designed for all natural textures, from wavy to super curly. Hair is sculpted curl-by-curl, while dry, in its natural state. This service includes a transformation service.
DevaCurl Transformation
From wavy to super curly, the beauty of this service is the customized design for every client. This luxurious process begins with a healthy botanical cleanse and condition, followed by a styling and coaching session for at-home curl care.
---
---
Reviews
Pleasantly Surprised!
Service Received:
DevaCut
Price:
$51-$75
In June I decided to embrace my curls instead of trying to straighten them. I have been using deva curl products and have watch so many tutorials on youtube on how to take care of my hair. I then spent months deciding if a deva cut would actually be worth the money and then spent hours researching salons. And then another hour or two discussing with co-workers if I should cancel my appointment . I'm so glad I found Fringe. I immediately felt welcomed from the minute I walked in. I was given a first time guest goody bag and offered something to drink. I then met my stylist Lyla, who has beautiful, awesome curly hair. Before she she started cutting, she asked me about what I was currently doing, what I thought my struggles were with curly hair and what I wanted. So I felt pretty comfortable when she started cutting my hair. When I booked the appointment I thought the price was very high for a hair cut. But after the hair cut I felt that is was worth the money. Lyla took her time with me, she literally cuts each curl individually, then she washed and conditioned my hair. One of the nicest parts of a deva cut is that the stylist really spends time educating you on how to take care of your curls. If you have curly hair, treat yourself to this salon and a deva cut. You are worth it!
Fantastic Deva cut
Service Received:
DevaCut
I had a Deva cut with Jen. This was my second Deva cut but first time at Fringe. I have 2b, low density hair. I wanted more volume. I have to admit I was doubtful during the cut and even with my hair in a cast but after SOTC, it looked amazing. Will definitely come back!
Not satisfied
I left out with significantly shorter hair than I came in with. I asked for a trim in the back and a shape in the front so that my hair remained long but had body, and also a color of deep red. All of the back of my hair was cut, but the front remained just as long. And the color is more of a bright red/orange rather than a deep red. Immediately after I contacted my stylist saying a was very uncomfortable with my cut which made me even more uncomfortable with my color. She apologized and said she would be able to change my color back free of charge. A week later and 2 hours before my appointment I got a message saying that the service which I was told before would be free of charge because I was unhappy with the service would now cost 30 dollars. I immediately cancelled my appointment. I will not be going back to this salon.
Deva Botch
Jen was suppose to provide a trim - for a friend of mine who raved on to say she was "diva certified" Jen ended up cutting a good bit of her length and was disappointed overall.
Not A Positive Experience
Although everyone was pleasant and nice I was not happy with my hair. Even though I specifically said that I wanted to keep my length my stylist significantly cut my hair. On top of that, I left with basically straight hair. I didn't learn anything about products to use that worked for my hair. This was not at all worth the cost. I would not go back again.
Not satisfied
I had my hair cut by Jen. She was very kind, but did not explain things very well and I was disappointed by the cut. This was no different than a normal haircut I've always gotten elsewhere except she cut it dry and used DevaCurl products. My hair was not cut curl by curl, bur rather, the tips were snipped chunk by chunk. I have been using DevaCurl products for years and I manage to get my hair looking nicer at home than I did after I left the salon. My "DevaCut" was not worth the massive price tag.
Great DevaCuts
I've gone to Jen a couple of times for a devacut. She always listens to what I want my hair to look like and takes my own thoughts on what I like in my hair, product wise, into her plan.....which I LOVE.
The best!
Jen's devacuts are amazing and SHE is amazing. Such a sweetheart and so talented. She truly understands curly hair and she listens to you about what you want, what your struggles are, etc. I'm always a happy lady after I leave!
My Curls are Back!
I went to see Jen. She was great! She has curly hair too and understands what we go too. She cut my hair and explained how I should wash and style it too to maximize my curls. I went in without any curls and came out back to normal with all my curls. I am very happy!
Love Felicia and Fringe!
I discovered Fringe on a whim driving by one day and am so happy that I did! Felicia knows her curl-knowledge. Even after reading the book and having multiple DevaCuts, Felicia teaches me something new! Fringe is the best!
Gorgeous!
Jen was great. She had no hesitation about handling my super curly hair, she took on the challenge with confidence and superior skill. To cut down on conditioning/detangling time, two stylists worked on detangling which I thought was really innovative. The entire staff was completely welcoming. I will be back. ☺️
Absolutely in Love
I looked around alot of salons in my area for my haircut in 4 years. Haven't had the best of luck with past haircuts, so this took almost a year to find and build up the courage to get it done. Found Fringe Salon, and it is a blessing! My hair looks so healthy, lots of volume, curls are defined, and I have shape to my hair now. My stylist was Jen, she is a sweetheart and very informative with the DevaCurl products and gave me tips for my hair for care and style going home. I have 'day 3' hair today and my curls still look as if I just got out of Jen's chair lol.. Will definitely be going back and I already recommended this salon/Jen to other curly girls. Thank you
Love Fringe!
Fringe taught me how to Deva my curls during a wonderful experience that was very professional and informative with hands on learning. I will continue to have Fringe care for my curls! My hair has never been healthier and I receive so many compliments! Thank you, Fringe!
Amazing
I went in to see Jen to get a DevaCut. She took the time to explain everything and teach me about our curls. My curls look fantastic. I can't wait to go back!
Felicia is the BEST
Felicia has done amazing work on my curls multiple times now, I wouldn't trust anyone else. I was also nervous about getting bangs with my curls but she did an amazing job it was adorable. (Plus she's great at color!) I couldn't ask for more!
:)
I just want to thank Jen for making me fall in love with my curls again. I struggled with finding a stylist that knew what they were doing with my curls. Doing some research and making an appointment with Jen felt like my last resort. She made me feel welcome and took her time with my curls. She gave me great hair tips and made me feel good walking out of the salon. My hair has never looked better! Thanks Jen :)
Exceptional
I had my first DevaCut with Jen almost a year ago and I was so impressed that I made an appointment for my daughter 2 days later. Jen took the time to explain our hair types and show us different ways to take care of it. She introduced us to DevaCurl products and our hair has NEVER looked so good. We only use DevaCurl products since our first appointments with her and since then we finally have healthy, moisturized curls and have never received so many compliments on our hair. I can honestly say we both get several compliments a day. Strangers have stopped to ask who cuts our hair and which products we use and we proudly tell them we owe our hair to Jen and DevaCurl. After many years of searching for someone that actually knows what to do with curly hair I can say that Jen is the best and the only one I trust with my hair and my daughter's hair. She truly cares about her clients and it shows in her exceptional work. Jen, I can't thank you enough for all of your help in transforming our hair. My daughter and I FINALLY love our curls.
Great service
Omg! What can I say! First went into fringe back in 2017 for my first ever deva cut. Jen was my stylist. She was super nice and knowledgeable from the beginning. She took the time to go step by step with me explaining the how's and the why's of the deva cut and products. Service was amazing! Now I go every 8 weeks to see her!
Finally a cut that works for me
After months of research and influence of a friend, I finally bit the bullet and made a Deva Cut appointment. Fringe was conveniently located for me and I called and was able to get an appointment just in time for a wedding and the upcoming holiday events. I was lucky enough to have Jen at Fringe and what a life changing experience. First and foremost, I can't ever recall in my (almost 30 years of) life having a stylist with hair similar to mine. Everyone at the salon was super friendly, I was greeted and given a welcome goody bag with coupons and a sample product just for curly hair! Jen introduced herself and immediately put me at ease, she discussed my style and sat me in her chair. We discussed products and past curly experiences. She was very personable and took the time to get to know me and my curls. Although my hair frizzed uncontrollably throughout the process (didn't surprise me), once she did the No-Poo transformation and added product, it was perfect. She sat me to dry and wrote down exactly the products she used. After I was dry, she showed me how to volumize my curls and I never felt so confident in a hair salon in my life. She knew exactly what she was doing and seemed to empathize with my feelings towards my hair. She sent me on my way with the correct products and set an appointment for the next cut. I am so impressed with how great my hair looks. Previously, I would put it in a messy bun or pin it back out of my face. After seeing Jen, I wear my curls with confidence. I've told so many other curly girl friends to check out Jen at Fringe for a Deva Cut. I've never had a reliable source for hair but Jen has met every requirement. She is a great stylist and I am so happy that fate brought her to me as a stylist! Can't wait to go back for my next cut!
First Deva Cut - well worth the time
Truly a great experience. First time Deva Cut with Jen. I've used Deva Curl products for several years but I've never had a Deva Cut by a professional. Jen knew a lot about curly hair and what products to use on my hair. She made me feel comfortable and I liked the result. I'll go back to have her cut my hair again.
AMAZING!
​I can not put into words how amazing my hair cut ended up!! Jen did a great job working with my mop and turned it into an absolutely flattering STYLE. And, the coloring she did is beyond amazing! People have always said I have nice hair, but now I FEEL like I have great hair! Beyond a doubt, I will return to Jen!
Great NoPoo Transformation, DevaCut, & color
Saw Jen at Fringe for my first NoPoo transformation and DevaCut. She also did highlights/lowlights. She is AMAZING, very skill, even taught me curly bangs. Salon is super nice, comfortable, friendly, quiet atmosphere with nice staff. Will be back!
SHOW MORE REVIEWS
---