Penny Lane Studios
Chicago, IL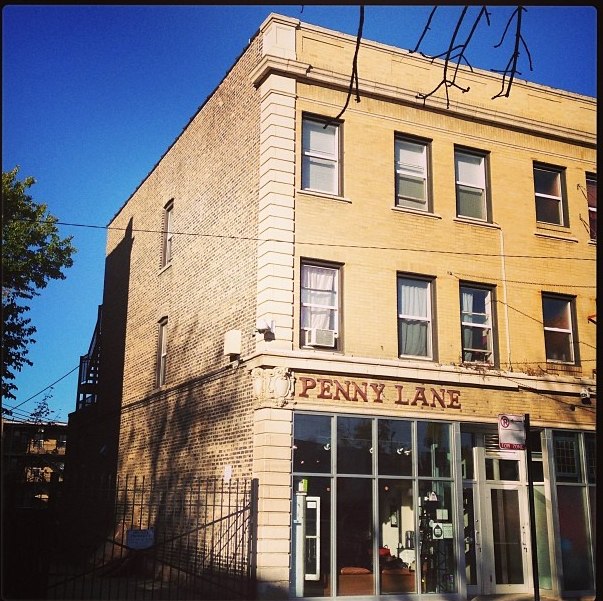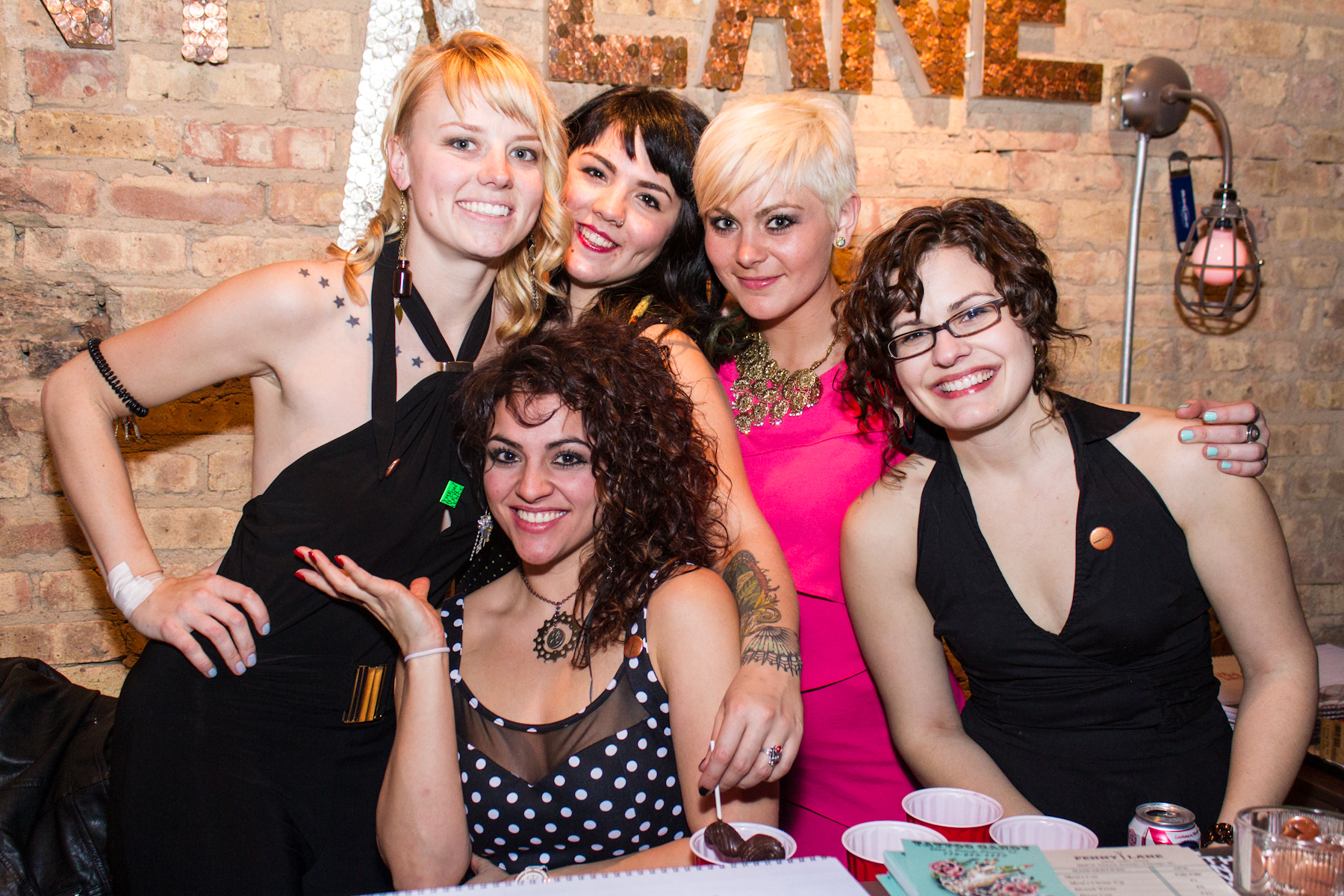 A certified stylist is here
2658 N. Sawyer Avenue
Chicago, IL 60647
Penny Lane Studios
Chicago, IL
We are the place to go for curly cuts and color in the midwest. With a DevaCurl educator on our staff, we pride ourselves in being able to deal with any type of curl pattern. We have 7 Deva Inspired Stylists on our team , with three different experience levels. Check out our website for stylist bios and pricing.
---
Our Certifications
---
Devacurl Services
DevaCut
This revolutionary cutting technique was designed for all natural textures, from wavy to super curly. Hair is sculpted curl-by-curl, while dry, in its natural state. This service includes a transformation service.
Pintura Highlighting
This award-winning technique was designed to add gorgeous, light-reflecting highlights to all natural textures. Pintura Highlighting offers the perfect harmony and balance to waves and curls giving brilliance and dimension to beautifully compliment your DevaCut.
DevaCurl Transformation
From wavy to super curly, the beauty of this service is the customized design for every client. This luxurious process begins with a healthy botanical cleanse and condition, followed by a styling and coaching session for at-home curl care.
Super Curly DevaCut
This customized cutting technique springs from the DevaCurl foundational principles catering to highly textured, super curly clients. Hair is sculpted curl-by-curl, in its natural state, according to curl pattern, desired style, personality and lifestyle. This service includes a super curly transformation.
Super Curly No-Poo Transformation
Customized for super curly textures, this luxurious service begins with a healthy botanical cleanse and condition for ultra moisture, followed by a styling and coaching session for at-home curl care.
---
---
Reviews
Travel over an hour for this salon and stylist
Service Received:
DevaCut
Price:
$76-$125
I've been going to Penny Lane to get my DevaCut by Sam for several years now. I travel over an hour to come here and am happy each time I leave. Sam always explains everything she is doing and products she is using. The products are for sale at the salon, bit I have never felt pressured to buy anything. The price is on the expensive side, but it is totally worth it, especially since I only need to go twice a year.
Great Cut, Great Place
Service Received:
DevaCut
Price:
$76-$125
Alexa did my first DevaCut and it was fantastic! Exactly what I was looking for. She asked questions, told me how the cut and product works. My hair looked wonderful when she was done! Highly recommended!
Disaster Salon
Do not go to this salon! They cut all the curls out of my hair and wouldn't give me my money back. They asked for me to come back so that they could fix it - not sure how they were going to do that, so I refused. I wouldn't trust them with my hair ever again. So much for a 'deva' hair cut, they do not know what they are doing!
I had no idea my curls could look so good
I happened upon naturallycurly.com and decided to start wearing my 2b-3a hair natural. I asked a curly haired co-worker for a salon recommendation and she told me about Penny Lane. I got an appointment with Sam for a deva cut. I thought I knew a lot but I picked up a lot of tricks from her. I discovered I was using my conditioner wrong! She spent a lot of time, explained everything she did and often gave me a hand mirror so I could see what she was doing. There was no hard sell to buy products. She told me which ones she thought were the most important. I will definitely be going back. I get so many compliments on my curls now from complete strangers and little kids. I had no idea my curls could look so good.
Fantastic Salon for All Types of Curly Hair
I first learned of Penny Lane a few years ago and the rest is history! Even though I now live out of state I still make it a point to come to come get my hair cut and colored at this salon when I am home visiting Chicago. These stylists are fantastic and have so much experience with working with all different curl types. I could not believe how much a learned in my first consultation from Coral on how to take care of my hair and style it, and of course the Deva cut has been the best haircut I have ever had that still looks good months later since these specialists know how to tailor the cut for your curls specifically. I also could not be happier with the pintura highlights I have in my hair that give my curls so much dimension. I continue to use the DevaCurl products and my hair is soft and healthy, even in the cold winters! This location has free parking in a lot behind the building which is SUPER convenient in Chicago, and it is even close to the blue line if you are using public transport. You can tell that this is a fantastic team of stylists that value their clients and are passionate about what they do. I strongly recommend this salon to all my friends and family (men and women) with all types of curls!
excellent salon and loved my experience
I am a hairstylist, but never had that devacurl training. I no longer work in a salon though. Even though the salon I worked at has talented stylists, none of them had the deva cut training either. Anyways I really didn't trust anybody to cut my curly hair. I always wore it straight but for the past 2 years or so I decided to stop wearing it straight. I heard about deva curl from a few people and finally tried the line and loved it. I started to find deva cut certified stylists through here. Read awesome reviews about penny lane and specifically Coral. She was so nice to me even though I was a few min late due to traffic. Asked me all the right questions. My curls stretched out almost to my waist. I wanted a change after having long hair for years. I have a curly Bob now and I'm loving it. I have gotten so many compliments. I love the color as well. I highly recommend her to anyone with curly hair. She really was great.
In need of HELP
I was in need to get my curly hair fixed after a terrible haircut. I went to someone with curl in her hair. Was assured that she knew how to cut curly hair. OMG not true. I called the salon with my dilemma. Got a appt with Coral. Was e,extremely happy and learn the proper way to use the products. Client for life.
Amazing!
I got a deva cut from Coral at Penny Lane Studios and I could not be happier. She really listened to me and gave me exactly what I wanted for my 3c curls. During the cut she talked to me about what she was doing and consulted me through out to make sure we were still on the same page. My cut is fabulous and I will definitely be going back in the future.
Life changing experience
I have thin hair that goes just passed the middle of my back with tight curls. This was my first ever curly cut and Penny Lane definitely set the standard high! I scheduled my appointment with Coral. Although I was extremely apprehensive trying a new salon/stylist, she was very friendly and listened to what my hair needs were. She asked a lot of questions about my hair routine, how I typically style it and what type of look I wanted. She made sure to show me what she was going to do prior to even taking out her scissors. I want to keep my length and continue growing my hair so she gave me a short dusting on my ends and took a little off the sides to help give me some natural volume and shape. I had a great scalp massage and hair cleansing. Overall, I was very happy with the end result. She also told me that if I felt I didn't take enough length off, that I could come back up to a month (or two, I cant remember) later, which was great because I really got to feel out how the shape, style, and length worked for me. Will definitely be going back!
Amazing Salon
I got my hair cut here from the day they opened until the day I moved away from Chicago. This place is amazing, and Coral is wonderful. I first made the trek from a different part of the city, and then moved into Logan Square (though not only so I could be closer to the studio ; ) ). I recommend this place highly, and Coral always loves to give people their first DEVA Cut. I am actually considering stopping by when I next visit Chicago, because this studio is that amazing.
Super Cute Salon and Talented Stylist
Coral is the owner and resident DEVA expert at Penny Lane Salon. She also is a DEVA trainer, so you know you are in good hands. Fair prices, complimentary refreshments, all the latest DEVA products and appliances, enthusiastic stylists/artists and Bruce the mascot, this cute little salon in a hip Logan Square neighborhood provides fantastic service. The only thing missing are the shampoo beds that NY offers (love those!) If you have curly hair, you HAVE TO get a DEVA cut! It will change your life :)
SHOW MORE REVIEWS
---
---