MAC Spa and Hair Studio
Marietta, GA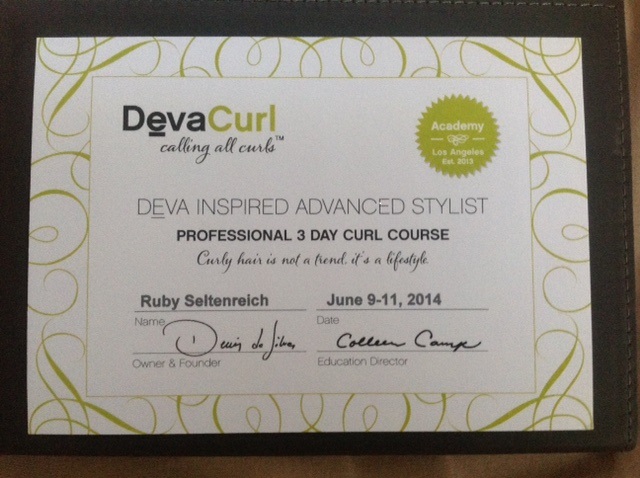 3405 Dallas Hwy
Marietta, GA 30064
MAC Spa and Hair Studio
Marietta, GA
MAC Spa and Hair Studio has been serving the Marietta area since 2006. Our welcoming environment allows MAC staff to get to know each one of our guests needs and offers personalized and customized care. We have incorporated relaxing and therapeutic massages, superior hair services, indulgent manicures and pedicures, and also customized skin care that delivers results, not just promises. Our highly trained medical staff can help reverse the signs of ageing in just minutes, all within a comfortable and calming environment.
---
Our Certifications
---
Devacurl Services
DevaCut
This revolutionary cutting technique was designed for all natural textures, from wavy to super curly. Hair is sculpted curl-by-curl, while dry, in its natural state. This service includes a transformation service.
Pintura Highlighting
This award-winning technique was designed to add gorgeous, light-reflecting highlights to all natural textures. Pintura Highlighting offers the perfect harmony and balance to waves and curls giving brilliance and dimension to beautifully compliment your DevaCut.
DevaCurl Transformation
From wavy to super curly, the beauty of this service is the customized design for every client. This luxurious process begins with a healthy botanical cleanse and condition, followed by a styling and coaching session for at-home curl care.
---
---
Reviews
Revived My Curls!
Ruby absolutely brought my curls back to life! I'm so glad I went to see her!
She was nice, but it seemed like she didn't really know what she was doing.
I gave her 3 stars only because she was nice and she tried. When it came to my hair, she did not seem to know how to define my curls. My hair was more defined, and looked better before I came in; I left with a fluffy afro. I was a little disappointed about the whole experience and expected it to be different.
My hair is the best it's ever been
Ruby was amazing. My color, cut, style, and consultation were great. Ruby took the time, patience, care and feeding I needed to ensure I can replicate my look at home. The salon was also very professional, beautiful and accomodating. Highly recommended!
one word - awesome!
Ruby was just what my hair needed. I am sorry I didn't discover her and this amazing salon sooner. I got the full treatment with color, cut, lessons and style. Highly recommended!
In love with my curls all over again
Cut by Ruby; 1st off, ruby is great and the staff is awesome. I had med-long curly hair that I finger coiled. My hair was pretty but it was not full and it had no shape. She gave my hair life. No finger coiling needed at all and super easy maintenance. I have beautiful full curly hair that I saw other girls in pictures with. Love it!
In love with my curls
So I had long curly hair that was pretty but shapeless and no fullness. With Rubys devacut my hair is full of life big and gorgeous. I have the curly hair that was envious about. The maintenance is super easy. The staff was great and they have plenty of salon hours since they are open most days unlike other places.
I love my devacut and Ruby is great
I was very pleased with my appointment! Ruby did everything I asked for and my hair looks healthier and really big. I am on day 3 hair and I love it. Also the service was great everyone is very friendly and motivating
SHOW MORE REVIEWS
---