Beauty Bar by Saiko
Hockessin, DE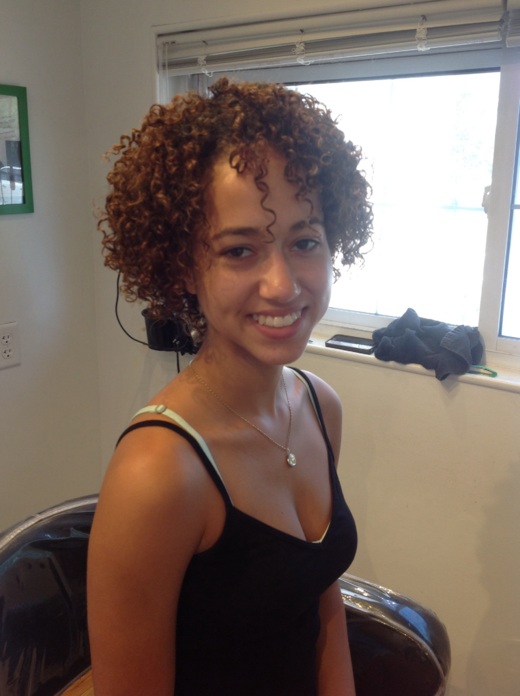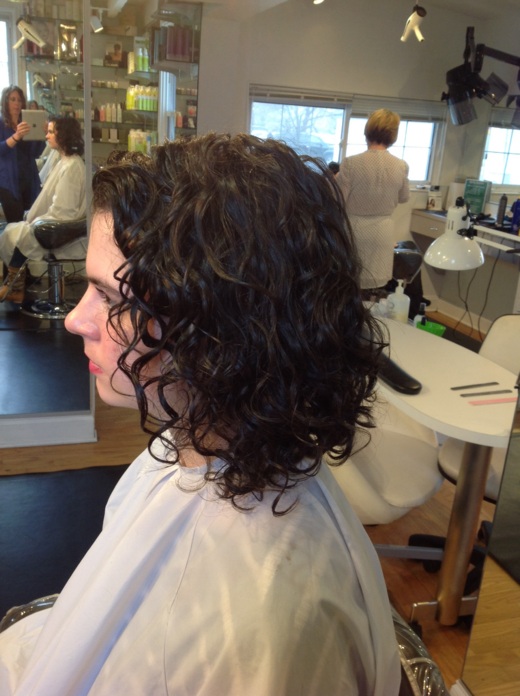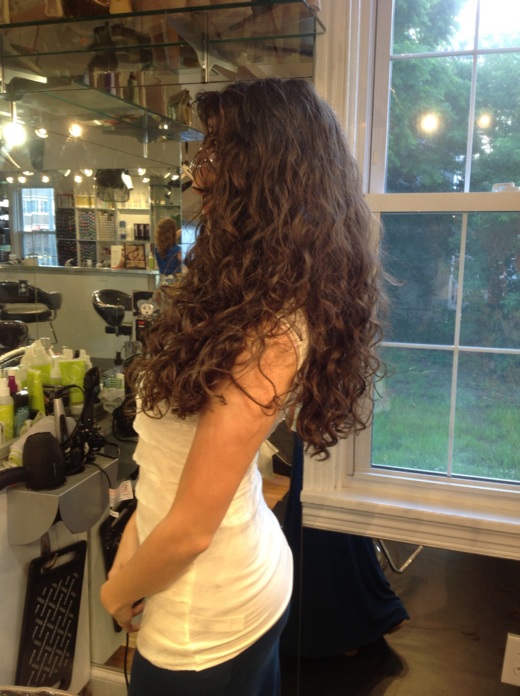 A certified stylist is here
1310 Old Lancaster Pike
Hockessin, DE 19707
Beauty Bar by Saiko
Hockessin, DE
Beauty Bar by Saiko is a full service Salon and Day Spa offering several botanical, organic and environmentally-conscious hair, skin and makeup products. Our team strives to satisfy our guests through exceptional services and a unique environment. We reduce our global footprint by respecting the resources of our Hockessin Community and the larger world we live in by reducing salon waste and recycling. We support our local animal rescue groups through sales of certain products and fun events.
---
Our Certifications
---
Devacurl Services
DevaCut
This revolutionary cutting technique was designed for all natural textures, from wavy to super curly. Hair is sculpted curl-by-curl, while dry, in its natural state. This service includes a transformation service.
Pintura Highlighting
This award-winning technique was designed to add gorgeous, light-reflecting highlights to all natural textures. Pintura Highlighting offers the perfect harmony and balance to waves and curls giving brilliance and dimension to beautifully compliment your DevaCut.
DevaCurl Transformation
From wavy to super curly, the beauty of this service is the customized design for every client. This luxurious process begins with a healthy botanical cleanse and condition, followed by a styling and coaching session for at-home curl care.
Super Curly DevaCut
This customized cutting technique springs from the DevaCurl foundational principles catering to highly textured, super curly clients. Hair is sculpted curl-by-curl, in its natural state, according to curl pattern, desired style, personality and lifestyle. This service includes a super curly transformation.
Super Curly No-Poo Transformation
Customized for super curly textures, this luxurious service begins with a healthy botanical cleanse and condition for ultra moisture, followed by a styling and coaching session for at-home curl care.
---
---
Reviews
Perfectionist
Service Received:
Super Curly DevaCut, DevaCut
I have been getting Deva cuts for 5 years now. Darlene has honed her skills and continues to attend training classes in New York. She gave me the shape i desired. Many other stylists just cut my hair without listening to what i wanted. I love my volume and curl definition.
No thanks
I went here a few times and my hair always looked before before my cut/style with Darlene. She tends to be overbooked so at times you are left under the dryer. But always she can be rough and I was never happy with my hair. It was frizzy because she would touch it a bunch when it was still wet. Darlene is nice but I'm looking for care of my curls. She doesn't always do what the Deva system teaches either.
What a life saver
Although I was nervous about stepping into a salon, Darlene and her assistant made me feel super comfortable and included in the cutting process. My hair was in dire need of trim, and I love the finished cut and overall shape. It's a cute, cropped length and it looks super healthy. I'll be going back for a trim when it's time for a trim!
First Deva Cut
Darlene did a great job cutting my hair. I love the volume and my curls look great. I will definitely be back for shape-ups !
My First DevaCut/Consultation
This was my first time visiting a salon that had someone well versed in all types of hair. Darlene was very personable and patient. She gave great tips and shared her experience and expertise throughout my entire visit. I felt completely comfortable in her hands. My first DevaCut on dry hair air dried. I was skeptical at first (always had my hair cut on flat ironed hair in the past). I am now a believer and very satisfied customer. Anxious for my next visit.
Fantastic!
Darlene does a wonderful job - my curls look amazing! Plus she is incredibly kind and easy to talk to. Highly recommend!
Darlene
Darlene did a great job cutting,coloring, and styling my hair! She took plenty of time to cut my hair and taught me great curly hair tips all the way through my appointment. So happy to find someone who knows how to cut and care for curly hair without having to travel to New York!
Love My Curls Again!!
I recently moved to PA and was looking for someone experienced in cutting curly hair. I located Darlene and I have never been so happy with my curls. The cut and product that she used made such a big difference!!!
Darlene Is Great
I used to travel to NY for my devacuts but now I don't have to. Darlene did a great job. We met initially for a consulation and discussed what I wanted. She asked questions and answered all mine. She took the time to see what my hair was like and how I usually style it. I booked my appointment and had my layers trimmed and some color added in. I wasn't completely happy with the outcome of the color placement but Darlene graciously added more and I left a very happy lady! I love the cut and the fun color too. Darlene knows curly hair and takes the time to treat it with the TLC it requires which puts this curly girl at rest. When it's time for a trim I will definitley return. I recommend Darlene Regan. Two thumbs up!
Great Cut, Color & Overall Service by Darlene
I have been to the Devachan salon in NY and have had my hair cut the Devachan way for 6 years now. I used to travel to NY but now I don't have to. Darlene gave me a great color and even added some fun red color and I love it! She is so gracious, kind and professional. I met with her for a consultation, brought pics and we discussed what I wanted. I was a little unhappy with the color application at first but she added more and did all she could to keep me happy. She truly cares about treating curly hair with the TLC it needs and takes the time to educate as well. I would highly recommend her, you'll be in good hands. I am very happy and grateful. Thank you Darlene!
Really knows how to cut curly hair!
I have been looking for years to find a stylist who truly knows how to cut curly/wavy hair. Darlene is the first stylist I have been to that cut my hair dry so that she could see how my curls were behaving. She took a lot of time to explain which DevaCurl products I should use and how to use them correctly. Finally, I have curls that I love!
Excellence!
Darlene introduced me to the DevaCurl products, and for the first time in my life, I LOVE my curls! The products embrace and work with my hair, rather than in opposition of it. Darlene walked me through the entire process of handling my hair with care, demonstrating the proper use of the products so that I can use them successfully at home. I highly recommend Darlene and the DevaCurl system of hair care. I am deeply grateful, not only for the products, but for a stylist who believes in what she's representing.
SHOW MORE REVIEWS
---
---