Rocky Mountain Curls
Dillon, CO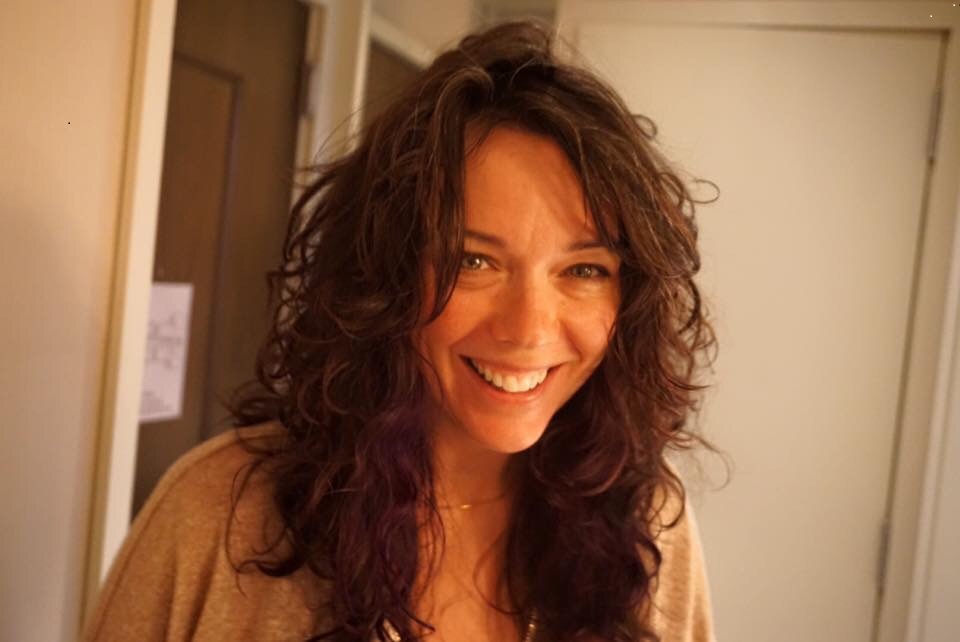 A certified stylist is here
124 Main Street, Unit 104
Dillon, CO 80435
Rocky Mountain Curls
Dillon, CO
We are lucky to have Lori Lambert-Sandshaw our in house curl specialist. Recently moved from northern Vermont where she sold her curl only salon. Salon One Curl Clinic. Having been a curl specialist since 2008 she is excited to spread the curl love here in our salon in beautiful Breckenridge Colorado.
---
Our Certifications
---
Devacurl Services
DevaCut
This revolutionary cutting technique was designed for all natural textures, from wavy to super curly. Hair is sculpted curl-by-curl, while dry, in its natural state. This service includes a transformation service.
Pintura Highlighting
This award-winning technique was designed to add gorgeous, light-reflecting highlights to all natural textures. Pintura Highlighting offers the perfect harmony and balance to waves and curls giving brilliance and dimension to beautifully compliment your DevaCut.
DevaCurl Transformation
From wavy to super curly, the beauty of this service is the customized design for every client. This luxurious process begins with a healthy botanical cleanse and condition, followed by a styling and coaching session for at-home curl care.
---
Stylists at this salon
Lori Lambert Sandshaw
Deva Certified Stylist
DevaCut
Pintura Highlighting
DevaCurl Transformation
Learn more
---
Reviews
Rocky Mountain gem
Service Received:
DevaCut
Price:
$76-$125
I've had Devacuts at big city salons and Lori not only compares but exceeds their artistry. Her cuts LAST. That is not always the case, even with people that are deva curl folks. I can see her a few times a year, which is what I like, especially as I drive from the other side of the Vail Pass to see Lori. For y'all in the area, you know that's a big deal. I once drove in a snowstorm. Over the pass. Worth it! What I also love is she is helping me figure out how to keep my hair hydrated and looking good in this dry mountain climate. I'm from humidity so my hair rebels at this mountain life. Her skill at cutting and teaching one how to rock that cut is unmatched in the mountains and I'd even say clear to Denver. She's great. And the price can't be beat for such curl care in an area without such expertise. Don't hesitate, get yo hair cut right!
coming to VT
Yay, Lori is going to be back in Vt and I can't wait. Recently got a big city expensive cut, but it didn't come close. Can't wait!
New to curls and great experience
I was visiting from Los Angeles and found Lori on the internet. Reviews were good and took a gamble that really paid off. She taught me how to take care of my new curls and shaped my hair. Might be worth a flight back to have her do my next cut. Would recommend for sure
The cut is everything
I learned about Devacurl and Deva dry cutting for curly hair about a year ago and finally got brave enough to give it a try. Not only did I get a fabulous cut but Lori educated me on how to duplicate her results at home. No hair stylist has ever done that for me. It was also nice to get advice on the correct products for my hair as I had been using Devacurl a little before I saw Lori. Being winter at this time, I was struggling with making my hair look good at work after a morning of skiing or cardio exercise with all the sweat and hat/helmet head. Lori's cut is so good that it pops back into place with a spritz and a fluff. Even on days when my hair is not at full curl the shape is there. So sad that I had to wear boy short hair for decades until Devacurl/cuts came along. See you in a few months, Lori!
Curls, Curls, Curls everywhere
I have been going to Lori for just over a year now and she is awesome. When I went to her to talk about my curls. I have spent a lifetime pulling the curl out of my hair. I was finally tired of spending 45 minutes to an hour working with my hair and only to have the ends be dead. A friend had recommended Lori and so started the journey to learning to love my hair. Of course there is a learning curve when ever you change something that you have done for years. Now a year later I honestly can say that I love my hair curls and all. So many of my friends and family had no idea how curly my hair is and I get so many complements on my hair. I have even been told that with my curls that I stand out in a crowd. Every morning I get up I love my curls more and more. Lori you are the best.
Great at non curly hair too.
Lori is a superb hair cutter of any kind of hair curly or not! I used to dread getting my hair cut during my annual winters in Colorado. No more. She is probably more expensive than most Dillon stylists, but one's hair will look great every day till the next cut, and with no fuss. Carin
Unbelievable
I've been struggly with curly hair all my life. This is the best my hair has looked in years. I even switched from Ouidad to Deva Curls due to Lori, in cutting methodology and products.
AMAZING !!
LORI !! I don't know what to say or where to begin, you are amazing! Simply the best in your field -. The talents you have are endless ! The transformation you made with my hair and style, the education you gave me about how to be a wavey girl for the first time in my life ! and even the products you showed me how to use - It was a great great day !
Excellent
I have been going to DEVA Inspired stylists for years. Never have I had a better haircut than Lori gave me. Lori approached my head and hair like a sculptor approaches a piece of marble. I was absolutley blown away!
Lori is amazing! I have been searching for her all of my life!
I have been Lori's client for years and she has completely changed my life! Her amazing talent and passion for curly hair is inspiring and comforting. I would never let anyone else touch my hair!!
Curlaliscious
Game and life changing results. She will make your curls look the best they have ever looked...period. What else is there to say that others haven't already? She's talented, knowledgeable, good at instructing you on how to get the same results at home and awesome at color too! The triple threat ;) Go see Lori you or your hair will never regret it!
Children and Curls
I saw an ad for Lori and I wanted to give her a try. My daughter who just turned 3 has (well "had") out of control curls because she is part Africian American and Italian. Lori was so patient to work with a little one. My daughter's curls have never looked so good! They bounce when she steps. Thank you Lori and Deva Curl products!
Lori rocks
Lori is the reason I love my hair! I first met her when she was renting the back of a small salon in morrisville and followed her into her beautiful space in Williston. She spent almost two hours with me on my first visit over 5 years ago talking to me about my hair and teaching me how to handle curls. I can't believe I was straightening my hair for so long because I had no idea what to do with curls. The three step process is second nature to me now and I'll never try other products. Lori is a wonderful person and great teacher. Any question or concern I had was always addressed. It was so nice to go into a hair cut appointment with no anxiety for once. So sad she is gone to Colorado now- they are blessed to have her! Thanks for everything girl <3
Simply Amazing!
Lori is phenomenal, amazing, awesome..the list could go on and on. For years I tried to many different products and nothing worked. I refused to wear my hair down at all, or let anyone cut it. Lori taught me to love my curls again and embrace my curly hair. I love my hair today more than I ever have. It is still a work in progress but with Lori's guidance my hair is becoming what it should have been all of these years..FABULOUS! I can't thank Lori enough for teaching me to take care of my hair the right way, and realizing that curly hair can be wonderful!
The VERY Best!!!
Not only is Lori super skilled and so gifted with curly hair, she is a teacher and has taught me so much about taking care of my curls. I'm 47, have tried hundreds of curly hair stylists, including the NYC salons, and Lori is the VERY BEST of all, hands down.
Curl Goddess
I battled my curls my entire life. I kept my hair cut short because it was unmanageable as it got longer. Then, I heard about Lori. I was very close with my stylist of many years and felt bad to leave but also excited about the opportunity to get my hair cut by a stylist trained specially to work with curls. The experience was life transforming. I look forward to working with my curls every morning because of all the possibilities now, and for the first time in my life was able to try out long hair. Lori as an individual made the experience even more amazing! She has a beautiful positive soul, and no lie, I am eternally grateful we crossed paths. Trust me, you cannot go wrong if you decide to meet up with Lori!
Best curly cut ever!
I've never had a better haircut. I love my hair everyday until about the 6th day when I follow Lori's instructions and use my Devacurl products. Works like magic. Lori is exceptionally talented. And she's just great to hang out with!
Lori is wonderful!
I've been going to Lori Sandshaw for about 5 years now. She has taught me so much about appreciating and taking good care of my curls! She is very honest and wonderful to talk to. I am very lucky to have her in VT!
I LOVE Lori!
I used to travel to Devachan in NYC once a year. Last year, I found Lori and am sooo happy! She truly understands curly hair and works to educate all of her clients on proper hair care. Plus, being a native Vermonter, she also understands the reality of living in a cold, dry climate and its effects on our tresses. Lori also holds clinics/workshops to help curlies -- Topics like loving your second-day hair, and how to wear your curls for special occasions.
SHOW MORE REVIEWS
---
---