Designs By Sandra
Sunnyvale, CA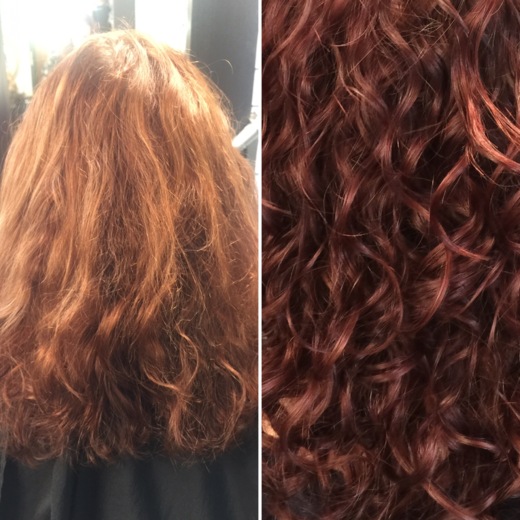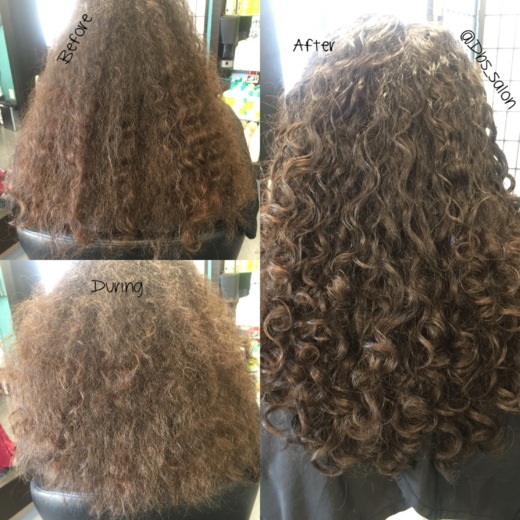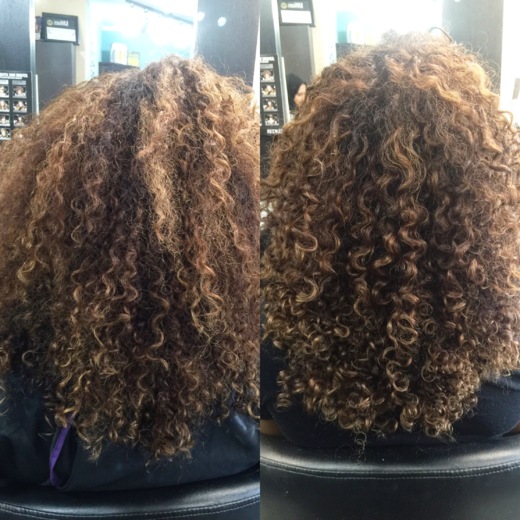 Sola Salon Studios, 917 E Arques Ave, Suite 14
Sunnyvale, CA 94085
Designs By Sandra
Sunnyvale, CA
Sandra Moreno is an award winning stylist on the cutting edge of hair design. Sandra graduated from The Academy for Salon Professionals, became a REDKEN Certified Colorist as well as a Deva Advanced Stylist for curly hair. Sandra loves haircuts, hair color, special occasion up-do styling, bridal hair and airbrush makeup for weddings; as well as fashion hair and makeup for modeling. As a published hair and makeup designer, she strives to achieve that picture perfect look on all of her clients.
---
Our Certifications
---
Devacurl Services
DevaCut
This revolutionary cutting technique was designed for all natural textures, from wavy to super curly. Hair is sculpted curl-by-curl, while dry, in its natural state. This service includes a transformation service.
Pintura Highlighting
This award-winning technique was designed to add gorgeous, light-reflecting highlights to all natural textures. Pintura Highlighting offers the perfect harmony and balance to waves and curls giving brilliance and dimension to beautifully compliment your DevaCut.
DevaCurl Transformation
From wavy to super curly, the beauty of this service is the customized design for every client. This luxurious process begins with a healthy botanical cleanse and condition, followed by a styling and coaching session for at-home curl care.
---
Stylists at this salon
Teresa Reynolds
Deva Inspired Stylist
Be the first to review this stylist.
DevaCut
DevaCurl Transformation
Learn more
---
Reviews
Sandra the curl magician
I am so happy I found Sandra about 2 years ago, i've never been so in love with my curls as she's started taking care of my hair. From the highlights, coloring, cut and styling everything is always perfect. I was always scared to get a haircut as I have very tight curls and often it ends up to short or looking like an rooftop. But Sandra treats my hair like a sculpture and the shape, volume and bounce are always amazing. Thank you Sandra, you are the best
Sandra truly changed my curly-haired life!
I started going to Sandra in 2016. Prior to meeting her, I never wore my hair natural. She totally changed my life, and taught me how to manage and love my curls! I've recommended loads of friends to her, and they all feel the same. I'm so grateful to have met her!
I feel great about my hair
I found Sandra on this site (and on yelp) after hearing about DevaCurl products. After I moved to the area I was continually disappointed with all the other salons/stylists I tried. My hair was always "just fine" but I never felt great. My curls are more soft/wavy and I struggle with frizz. The top layer of my hair never was curly like the rest of my hair. Now that I go to Sandra regularly, my top layer is curly again!! I never thought it was possible and just assumed that's how my hair would always be! Sandra also does my color now (lots of stubborn greys) and she's the first stylist who determined my grey percentage on different areas of my hair to calculate the amount of color she would need. It makes a huge difference in how natural my hair looks. Not only do I feel confident about my hair every time I leave DBS Salon, but thanks to Sandra's care, I also feel confident in my ability to style my hair so it looks great even when I'm not fresh from the salon. As a bonus, Sandra and Teresa are SO NICE! The salon always has a stress-free vibe. There's no drama or gossiping. Just cool women (and the occasional male client) hanging out and doing hair. If you've read this far, clearly you can see that I can't say enough great things about Sandra and Teresa! Note: Sandra and Teresa book up quickly so expect an appointment several weeks out from when you contact them.
Curl Magician
She is the BEST!!! I regularly visit her for my hair color, hair cut and sometimes just for hair no poo transformation. She blends the deva curls products really well with my hair and I just love it. My hair stays soft and naturally curly just the way i like it!! She is indeed a devacurl magician.
Amazing style and support!
I feel so blessed to have found Sandra! She is gifted with color and curls!! From the very first visit i trusted her, and have always been so happy with the results of my color, cut and style!! Her personality is as genuine and beautiful as her craft! Thank you Sandra!!
I've embraced my curls for the first time
My lifelong struggle with curly hair ended when Sandra taught me how to take care of it, and in simple terms, for those "hair illiterate" like me. Now I have fun styling it and rocking it! Even more so, my curly-haired 5-year old daughter is growing learning how to take care and enjoying her beautiful hair. Love to see her get out of the shower and reach for her DevaCurl towel Sandra gave her as a present
I FINALLY have a hair stylist I trust!
So I was never able to find a stylist I liked to cut my very curly hair. They always butchered it and so I pretty much gave up. Then I heard about Deva Curl and the great results curly girls were having, so I went to Sandra. I will NEVER go to someone else to cut my hair. Every single time I leave, I have to thank her because my hair always looks fabulous and she really takes her time to make sure my curls (which are NOT a uniform curl throughout my hair) are cut just right. Thank you Sandra!
Absolutely Fantastic
I was lucky to find Sandra to help when I wanted to cut 20" off my very long, thick, curly hair. She helped me create a great style that I loved. Now I'm growing my hair out again and Sandra is helping ensuring it stays looking great in shape, style, and color. She's fantastic for us curly-haired. Not to mention, she is dynamite with color, I had a stranger tell me how great my natural color is - I didn't let her in on the secret that it's how great Sandra is!
Amazing!
Sandra is amazing! Before going to Sandra I hated my curls because I didn't like how crunchy they would have to be to stay from getting frizzy. Now she has taught me exactly what to do and I am loving my curls! In my phone her name is "hair master" she lets me do crazy things to my hair and still keeps my curls look amazing. I don't know what I would do without her.
Creative talent
Sandra is an artist. She has a creative spirit that shines through in everything she does. She has great talent in hair, makeup and style.
I love my curls - thanks to Sandra
Sandra knows what to do with my curls. I never have to worry about my haircuts anymore. I know when I leave I'll look better than when I arrived and it's been rare in my curly life that I can say that. As an added bonus she is just as awesome with color. Highly recommended!
Awesome!
Finding someone who works with curly hair has always been my challenge. Sandra delivers!
Amazing cut
Sandra understands curls So well . She gave me an awesome hair cut and fabulous tips about managing them . I have started loving my curls now and haven't even thought bout straightening since then . Thank you Sandra :)
Amazing Blonde Curls
I love my curls and I love blonde hair (however, I am very brunette) Sandra is amazing!!! She has maintained the integrity and beauty of my curls with her DivaCurl technique while giving me the blonde bombshell hair I've always desired with her expert color application. Thanks to Sandra's use of the DivaCurl products and DivaCurl cut on a regular basis I have my dream hair. Thank you Sandra!!!
Love my short, silver curls!
I have been going to Sandra for a couple of years now. I'm totally converted to the Deva method. I have "problem" hair-varies in texture and curliness and is constantly changing as it turns from black to white. But Sandra makes it all look great. I've gotten more compliments on my hair in the last year than in the previous 10. Sandra's the best! (plus I love getting the occasional color stripe in my hair!)
Tried it all- Sandra saved my hair!
I moved to California almost seven years ago from Florida. My hair went into shock from the different climate. I went from stylist to stylist trying to find a solution. I've always followed best curly hair practices (no brushing, diffusing etc). I went to the OTHER curl specialist company for cuts and product- my hair got even worse. Desperate I even contemplated a PERM! Thankfully I tried Sandra and was saved. My curls are so healthy, bouncy and always looking AMAZING. Sandra is magical. She has great energy, always kind and I love being in her studio.
Sandra found my inner curl!
I never knew I had a full head of curly hair until Sandra started cutting my hair the right way, and taught me how to bring out my curls. She is the first stylist who let me see that I could use my natural curl, not fight it. I am now officially a curly girl!
The Curl Whisperer
Sandra can do things to curls you had only previously dreamed of. Deva cut, wash and style... and amazing coffee in a chill atmosphere. It's worth the 30+ mile drive I make every 6 weeks to whip my hair back into shape.
Hands of gold
I didn't even know I could have curls like that until I went to Sandra. She's a patient and kind person. She's great at teaching techniques. I'm so happy to have her in my life ❤️
So happy to find a stylist who knows what my curls need!
I originally found Sandra through a referral by another stylist. I was frustrated after years of trying to get my stylist on the curly girl program. I tried Sandra out and haven't looked back in over 5 years. She does my cuts and color and always makes me look and feel beautiful. She is constantly seeking to improve on her talent through training, conventions and workshops and stays up on current trends. The salon is bright, upbeat, clean and stylish and well stocked with Deva Curl products. Oh, and the devacurl hair dryers she uses are amazing... I wish I had one at home!
Sandra is a curl whisperer!
I have a long history of frustration with my hair stylists being baffled by my hair. It is curly and dry and thin and fluffy! I've seen hair stylist try everything with it. I've had them cut it dry, brush it out, and try and tell me it shouldn't take very much product because it's so thin. Sandra knows her stuff. She knew exactly what would work with my hair AND my lifestyle because what good is a haircut you won't spend the time to maintain? I will drive over 2 hours to her she knows curls, she knows her products and she loves her customers! She knows more than anyone I have ever met and she is always learning more!
6 plus years of FANTASTIC curls
Sandra has been my devacurl stylist for years. She is the only one I trust with my curls. Always excellent service! I recommend her to anyone looking for top notch hair care. :)
Fabulous!!
Sandra is such a warm friendly woman. After looking through several hairstylist on Yelp and was pretty impressed with her reviews. During my appointment with her she made sure I was super comfortable. The best part was I came out a completely diff looking person with really nice hair. She knows her way with people and with hair! Any type of her. She is a specialist!. After moving half way across the world, I have come to realize that hairstylists like her are few and rare.
I'd recommend Sandra to anyone with curls!
I have been going to Sandra for over 2 years now and my goodness I cannot say enough good things! She understands my curls and I feel that every time I go in I learn something new about my curls or curly hair in general. I trust her and her abilities as well as the other staff in the salon. My mom, two sisters, and I all see Sandra and I know we would all recommend her to anyone who has curls!
Curl Extraordinaire
I moved to CA in 2014 spent nearly a year searching for a stylist who knew their way around a head of curls. On my 4th attempt I finally found Sandra. She is exceptional at both cut/style & coloring my curls. She takes the time to listen to what you want and offers great suggestions and feedback. I'm so happy to have found her.
My Curls are Lovely!
I started going to Sandra about 5 years ago after a lengthy search on YELP for a Curly Hair Specialist. Sandra is Deva Curl trained and loves working on curls (she has curls too) and her skills show on the results of every cut, and style she does on my hair. She is also an excellent colorist and saved me from a really bad home color experience and now does my color exclusively. Her new salon location is clean, comfortable and always has extraordinary artwork to admire.
She gets it!
I've had the typical bad experience with people that didn't understand how to cut curly hair. It's overwhelming. Sanda was excited to play with it and made all my fears go away. My hair felt and looked amazing once she was done. She also gave amazing advice on how to style it. I'd totally go back and I recommend her to everyone!!!!
Wonderful experience!!!!
Sandra is an amazing, talented hair specialist. Not only she gave me a wonderful haircut but, she colored and highlighted my hair to perfection. I am so very happy with the results and would definitely be going back to her. Highly recommend!
Finally! Someone understands my curls.
After many trials and error with haircuts for my curls, I needed a solution. I found Sandra on the devacurl website and checked her out on yelp. I loved the fact that everyone is so happy with her services and that she gives off a very creative vibe. I decided to take the plunge (that I should have taken years ago) and book a devacut with Sandra. I went in and she was so nice! She made me feel comfortable and she listened to my concerns and what I wanted to achieve with my hair. She knew exactly what I wanted and kept my goal of growing it longer in mind. She gave me a FABULOUS cut and then styled it using the devacurl products. Other salons have no idea how to deal with my hair and just send me home wet with some product in it, letting me figure it out. Sandra made sure to explain everything she did, she showed me technique and gave me a product list that would help me achieve the results I wanted. I got home later in the day and looked in the mirror and for the first time in years, I LOVED my hair again. The cut brought it back to life and the fact that I left the salon actually correctly styled, gave me confidence!!! Thank you so much Sandra! I am so happy I found you.
Great!
I went to Sandra for the first time this month and she did a great job. She corrected the color and gave me my first curly cut! I am definitely going back!
SHOW MORE REVIEWS
---