Beautiful from Head 2 Toe
Livermore, CA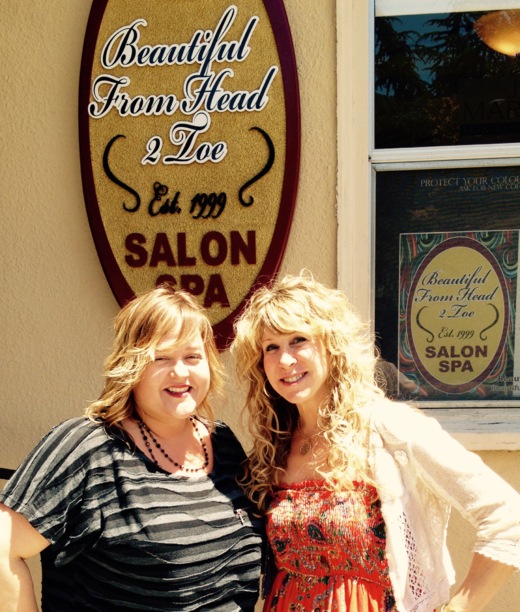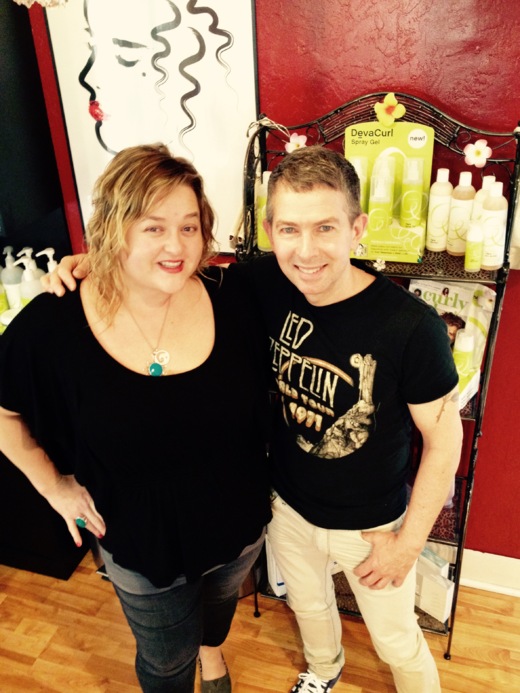 101 E Vineyard Ave Suite 111
Livermore, CA 94550
Beautiful from Head 2 Toe
Livermore, CA
TEAM BEAUTIFUL BFH2T is exclusive DevaCurl concepts Salon company that takes pride in our work, our guest's salon & spa experience. We understand that success only comes through commitment to excellence, guest's education and teamwork! BFH2T offers you 4 levels of stylists that is determined by education, advanced skill and prices that reflect the demand on our time. *Prices will vary when service providers earn promotions. All Team Beautiful stylists are trained and DevaCurl certified! When reserving your time with us please feel free to discuss your vision, desires and budget so we can put you with the perfect stylist on Team Beautiful!
---
Our Certifications
---
Devacurl Services
DevaCut
This revolutionary cutting technique was designed for all natural textures, from wavy to super curly. Hair is sculpted curl-by-curl, while dry, in its natural state. This service includes a transformation service.
Pintura Highlighting
This award-winning technique was designed to add gorgeous, light-reflecting highlights to all natural textures. Pintura Highlighting offers the perfect harmony and balance to waves and curls giving brilliance and dimension to beautifully compliment your DevaCut.
DevaCurl Transformation
From wavy to super curly, the beauty of this service is the customized design for every client. This luxurious process begins with a healthy botanical cleanse and condition, followed by a styling and coaching session for at-home curl care.
---
---
Reviews
Skeptical
Service Received:
DevaCut
Price:
$76-$125
I came here for my first Devacut and was cut by Briana. I think the first thing that threw me off was that none of the stylists wear their hair curly themselves. The cut itself was nice. I felt like Briana listened to me and what I wanted although she kept trying to convince me that the pictures I was showing her was of girls who had their hair curled by a curling iron. I knew that wasn't true but also why does it matter? I just wanted that general shape. I got the cut I wanted though I felt that she didn't spend that much time cutting it. I wish she had spent longer on my hair considering how much I was paying. Someone else washed, styled and dried my hair and gave me the Deva "tutorial" so to speak. All in all, this was a good salon but I was definitely expecting a different caliber of service considering the high price point.
Professionalism and style at its best!
I've been on the hunt for a local DevaCut stylist in my area and finally I think I hit GOLD! I found the salon and stylist Tiffany Ramos online. I was so scared to get a hair cut as I've been trying to grow out a bad hair cut. I am so so happy that I found this salon and Tiffany. The customer service from the owner as well as the receptionist was top notch. I was so impressed by the energy in the salon. As a new client I was Given a small gift as well as a tour. I was even introduced to the salon owner who was just as warm and welcoming. It's already stressful enough to try a new stylist but it's also stressful walking Into a new salon where you can either be met with a half smile or be treated like a queen! I certainly received the Deva Service today. Tiffany listened to my concerns and she nailed my cut! She gave my curls life again. She talked me through the conditioning of my hair and explained the importance of styling while wet. Overall I am So happy with the results and my experience. Thank you Tiffany Ramos and Beautiful from head to toe Livermore!
Love my curls and my Girl!
Debbie is a fun professional who has helped me to LOVE my curls and stop envying long, straight hair. Yes, curly hair is sexy! Her salon is lively with lots of chatter so join in. Lots of other services available as well as a full line of products--buy local. Highly recommended!
Inconsistant
I went here for a few years before i couldn't stand the inconsistency of my hair cuts by Debbie (salon owner). The last hair cut was the worst ever and needed to be repaired by my new stylist. These are not true Deva Cuts!! Debbie has added her own twist and techniques and i was getting inconsistant results. Debbie also has her slave girl do all the grunt work for her, so you will only have debbie show up to cut your hair. Another, unqualified, girl will wash, ad WAY TOO MUCH drva product, scrunch, dry, talk to you, put you under a dryer style you again and so on. You will be there a few HOURS. Debbie also trains her Deva girls to do the cuts her way and not so much the Deva way. There is not one deva stylist with natural curly hair, yes it matters! I could never trust these girls again. They charge high dollar for these fake Deva cuts.
Debbie Taught Me To Love My Curls
Debbie has been taking care of my curls for the last 3 years and she is phenomenal! She not only cares about her clients hair, she cares about her clients! I love my curls and Debbie and her staff have helped me to get to that point. People frequently compliment me on my hair whereas before, it was a frizzy mess! Thanks Debbie!!
Finally, someone who cut my hair right!
I always wanted curly hair and actually permed it years ago. I didn't want to perm it anymore, but wanted curls. I knew I had some wave so I searched for a hairstylist in the area that might be good with curls. I found Debbie and have loved my hair ever since. She was able to cut my hair right - I have natural curls - there was no need to perm, just cut it right and use the right products!! I highly recommend Debbie for anyone that has curly hair!
Amazing!
Debbie and Amanda are incredible. I was a customer at this salon for 5 years, and the only reason Ieft is because I moved out of state! I have never been left this salon without feeling 100% satisfied with my cut and color. These women are incredibly skilled at assessing the best cut and color for you, and also at listening to your wants and needs - under their care I played with multiple styles and colors and loved each and every one.
Debbie Gave Me My Hair Back
I cannot recommend Debbie highly enough. She is a master with curly hair and her knowledge and skill is unmatched. She will listen to what you want and also give her expert input. The end result is a perfect Deva Cut every time!
SHOW MORE REVIEWS
---