Curl Queen Doreen
Chino Hills, CA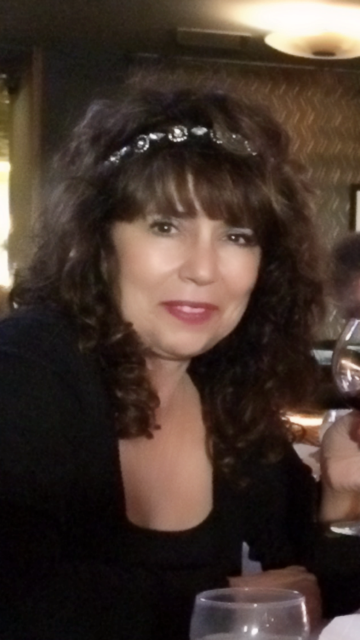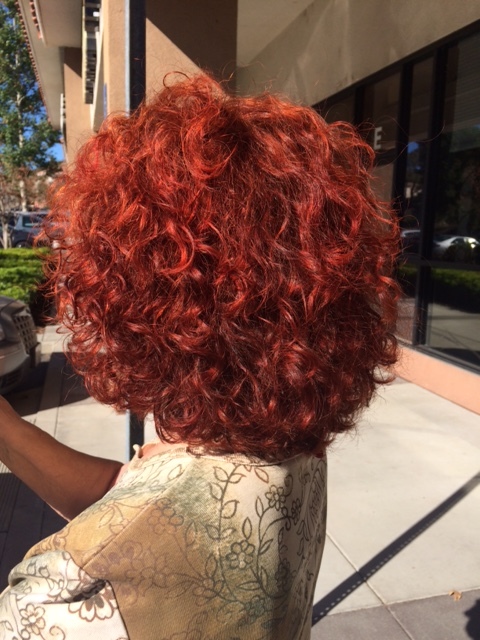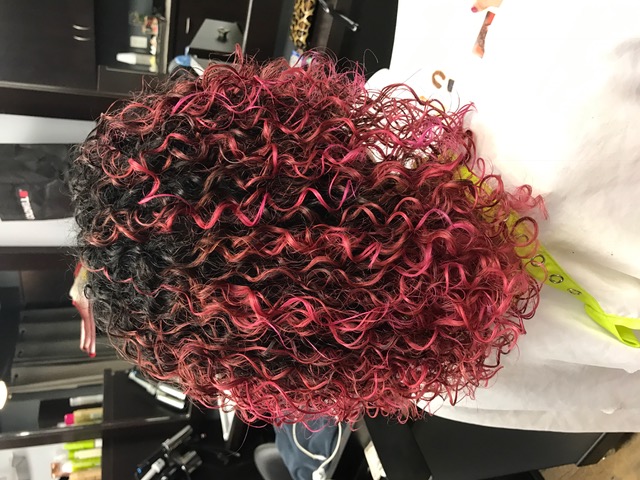 3560 Grand Ave., Unit A, Suite 6
Chino Hills, CA 91709
Curl Queen Doreen
Chino Hills, CA
You may also visit Doreen's website at www.curlqueen.net !
---
Our Certifications
---
Devacurl Services
DevaCut
This revolutionary cutting technique was designed for all natural textures, from wavy to super curly. Hair is sculpted curl-by-curl, while dry, in its natural state. This service includes a transformation service.
Pintura Highlighting
This award-winning technique was designed to add gorgeous, light-reflecting highlights to all natural textures. Pintura Highlighting offers the perfect harmony and balance to waves and curls giving brilliance and dimension to beautifully compliment your DevaCut.
DevaCurl Transformation
From wavy to super curly, the beauty of this service is the customized design for every client. This luxurious process begins with a healthy botanical cleanse and condition, followed by a styling and coaching session for at-home curl care.
Super Curly DevaCut
This customized cutting technique springs from the DevaCurl foundational principles catering to highly textured, super curly clients. Hair is sculpted curl-by-curl, in its natural state, according to curl pattern, desired style, personality and lifestyle. This service includes a super curly transformation.
Super Curly No-Poo Transformation
Customized for super curly textures, this luxurious service begins with a healthy botanical cleanse and condition for ultra moisture, followed by a styling and coaching session for at-home curl care.
---
Stylists at this salon
Doreen Aguirre
Deva Advanced Stylist
DevaCut
Pintura Highlighting
DevaCurl Transformation
Super Curly No-Poo Transformation
Super Curly DevaCut
Learn more
---
Reviews
Satisfied Courumer!
I had my very first Devacut with Doreen and had the best experience. I've been to many hair salons and and none of them understand curly hair like she does. Will be getting my next cut soon
Highly Recommend
Love Doreen and her magic hands with my curly locks! She gives great tips on how to manage my curls and I always trust her suggestions for cut or color!
10/10 experience
I've always had bad luck with people handling my hair, but I've been going to Doreen for a couple of years now and absolutely trust her with it. She's great at what she does and totally flexible with my busy schedule. I highly recommend
FALSE ADVERTISEMENT: CANNOT CUT SUPER CURLY HAIR
I SPOKE WITH DORREEN LAST WEEK AND BOOKED A APPOINTMENT. SHE WAS VERY NICE AND ASSURED ME SHE HAS EXPERIENCE WITH SUPER CURLY HAIR . HOWEVER UPON SENDING HER A PICTURE OF MY HAIR SHE SAID SHE COULD NOT CUT MY HAIR. KEEP IN MIND MY HAIR TYPE IS A 3C AND FINE SO ITS SUPER CURLY. I DONT THINK SHE SHOULD BE ADVERTISED AS HAVING EXPERIENCE IN SUPER CURLY HAIR IS THATS NOT THE CASE.
Awesome!!
Finally someone who really knows about curly hair!! Being a curly girl herself, she listened and taught me new techniques. Her knowledge and skills were obvious and that put me at ease. Doreen was easy to talk to and honest when I asked her opinion. Great experience and looking forward to going back. Well worth the 35 miles I drove to see her!
Great service!
Doreen was awesome! She listened to my curly hair woes and was ready to help! My curls are coming back and my hair is growing again! Can't wait until my next service!!
Very Satisfied Curly Woman
Doreen is competent, professional and skilled in managing the cut and color of my curls.
Extremely satisfied curly girl right here!
I have been a client of Doreen's for a little over a year now. It took me a while to find someone who knew how to handle curly hair. Now that I've found Doreen I have been more in-love with my curls than I ever have been in my 40+ years. Every time I leave the salon I'm very happy with my cut and color. The price is quite reasonable for the services she provides. When I come back for my 8 week appointment and I want to go in a different direction with my style Doreen is very receptive and listens to my concerns and offers polite suggestions. I get so many compliments on my style and color and I only have Doreen to thank for that!
First class! Second to none!
Doreen provides a first class service! She is a specialist! Years of training and experience with all types of hair and in particular, curly have made her second to none!!!!!
Satisfied customer
I have been going to Doreen for several years for Deva cut and Perms and I am very satisfied with her services. She always treats me with kindness and respect.
poor. inconsistent prices for services
I didn't like the inconsistent prices for services. When I called and rescheduled, grab different cover well. She got upset, returned half of what I paid. Very pricey and I left with dye stains on my forehead.
SHOW MORE REVIEWS
---