Braswell Hair Skin Body
Decatur, AL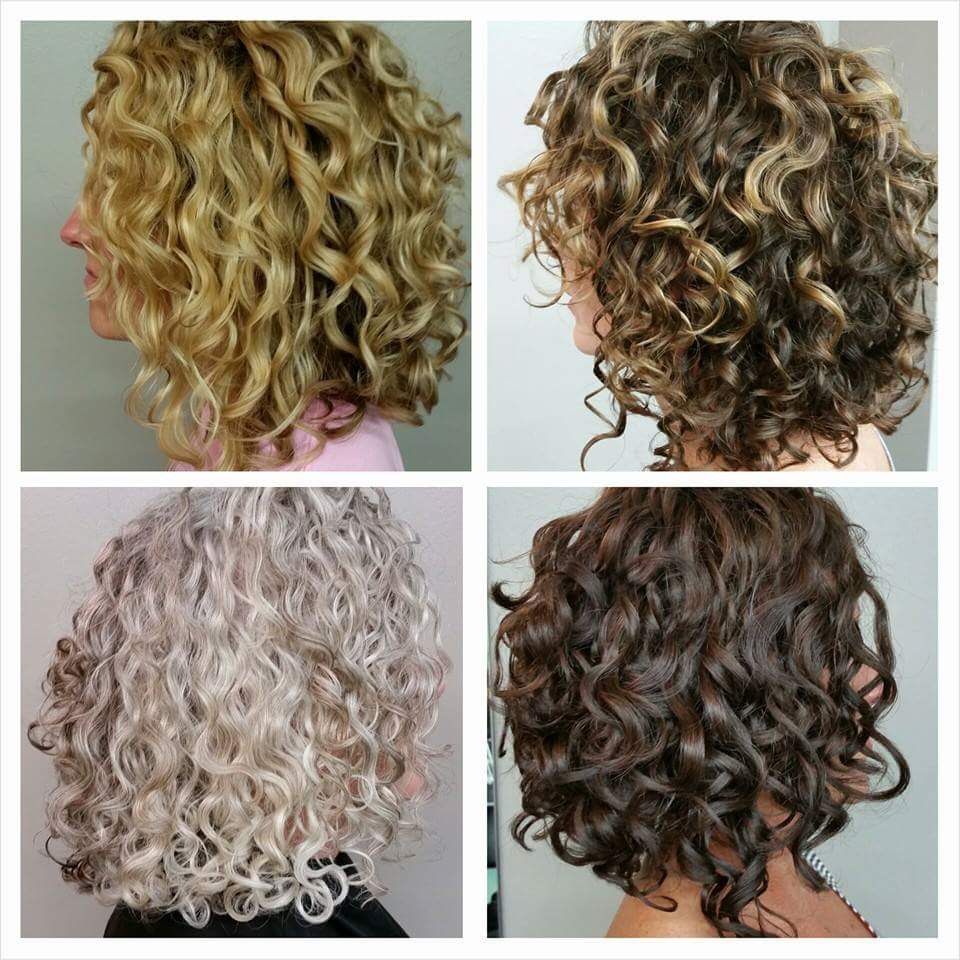 410 Johnston St., Ste. B
Decatur, AL 35601
Braswell Hair Skin Body
Decatur, AL
Braswell Hair Skin Body is a full service salon that specializes in curly hair. Curly girls, we have heard your cries and continue to educate ourselves. Our Deva Inspired Stylist have a passion for curly hair that is second to none. Please go to our Facebook business page to view our before and afters.
---
Our Certifications
---
Devacurl Services
DevaCut
This revolutionary cutting technique was designed for all natural textures, from wavy to super curly. Hair is sculpted curl-by-curl, while dry, in its natural state. This service includes a transformation service.
Pintura Highlighting
This award-winning technique was designed to add gorgeous, light-reflecting highlights to all natural textures. Pintura Highlighting offers the perfect harmony and balance to waves and curls giving brilliance and dimension to beautifully compliment your DevaCut.
DevaCurl Transformation
From wavy to super curly, the beauty of this service is the customized design for every client. This luxurious process begins with a healthy botanical cleanse and condition, followed by a styling and coaching session for at-home curl care.
---
---
Reviews
BEST EXPERIENCE HAD!
I was thrilled with my experience at Braswell salon. Linsey was fantastic with my curls. I've never had a haircut that I've liked before. This is the first cut of my life, that I left the salon happy. My color was amazing! She went above and beyond my expectations. I am so happy to finally embrace my curls! Thanks Linsey!
Sadly disappointed :(
I held off writing this review, but I've washed and styled my hair a couple times now and I'm still disappointed every time I look at it. I've had devacuts before at a different salon so I thought I knew what to expect. I didn't expect to walk out disappointed with hair that isn't what I wanted. I was looking to get something a little shorter than my hair was and I wanted rose gold bayalage/undertones (I don't know what exactly to call it but I brought plenty of pictures to show what I wanted and what color I wanted it). My hair ended up being shorter than I wanted (which I can deal with, hair grows), but the uneven-ness isn't ok and the cut doesn't look anything like the picture I showed and doesn't have the aspects I specifically asked for. And the color. I asked for rose gold and showed 3 pictures of what I wanted it to look like. Rose gold. I have no rose gold, no pink at all in my hair, it actually just looks caramel which I could have achieved myself by sitting outside. The dye pattern isn't what I asked for either, I have thin streaks of highlights. She even said they hadn't used the rose gold toner color on someone's hair before - why would you use a color on someone's hair when you don't know how it's going to turn out? And I get that manufacturers have different ideas of rose gold... Except I showed her what I wanted. The color isn't awful, it looks ok, but it's not even close to what I asked for. And then in styling her diffuser literally burnt the ends off of 2 curl clumps. I'm a student and only working part time so I saved and researched for months to be able to get this cut, and then to walk away with a haircut and a color that I don't even like... So I have to deal with hair that I hate and save up again and pay someone else to fix it.
Amazing!
Amazing experience with Leslie today. My first Deva cut and transformation and I cannot express how excited I am by the change in my hair. I was hesitant at first to make an appointment because I had bought travel sizes of deva product and tried them and just didn't see the difference I was looking for. Today Leslie not only gave me a cut to make my curls look better she taught me how to use the products.
Very Impressed
I had a wonderful experience. Linsey Flowers is very knowledgeable about the #curlygirl #devacut way.
AMAZING
Leslie was absolutely amazing. Being biracial it has been hard to find a stylist that knew what to do with my hair and how to do it. I never knew that I would be able to have the curls that I have always wanted. She walked me thru what I needed to do to style my hair and my cut was absolutely amazing. Just what I wanted. I look forward to my next appointment. I would recommend Leslie to ANYONE.
Love this service
I drove about 90 minutes to get my first Deva-Cut and it was so worth it. I came away with a great hair cut, but I also learned so many things about my hair and about how to use my products. Can't wait for my next appointment.
Amazing
Leslie has helped me totally transform my hair! When I first went to her my hair was a mess. I seriously thought about cutting it all off! Only because I never knew how to properly care for my hair. She walked me through the Devacurl process step by step and went into detail about how to care for my hair. Being biracial my hair has always been really hard to deal with and I knew I loved my curls but I could never get them to behave. Now I constantly have people telling me how beautiful my hair is and even asking if it's real. Leslie is always so nice and good at what she does I definitely recommend her to anyone.
Would not recommend for biracial women
I waited a while to review this salon only thinking that my haircut would eventually grow out and look like it was intended to but it's been about 7 months and my hair still looks horrible ! I've had many Deva cuts over the last 3 years and this one is the worst . It's completley ruined the shape of my hair. I left there with a very choppy cut , The layers didn't flow evenly and I'm still struggling to style my hair 7 months later . I had to allow my hair to grow out so I can finally get someone else to fix it . This salon may do well with finer curls but I wouldn't recommend this salon for biracial women with thick , coarse hair .
Great hair
Went to Leslie for first time last week, and it was truly the most fun I've had a a hair salon! She is precious and really knows how to cut and style curly hair. I walked in a mop and left with the softest frizz free curls. I drove over an hour but was so worth it
Amazing curls
This has truly been the best salon experience I have ever had. Traveled a good distance but totally worth finding a salon that actually knows how to handle curly hair. I left the salon with the knowledge to recreate the nopoo transformation and a fabulous curly cut. I am forever devoted to this Deva experience.
LOVE!
I finally found a cut and products that make my hair look good everyday! Love my Devacut by Leslie and all DevaCurl products! I live in Muscle Shoals and it is totally worth the drive to Decatur. :)
awesome curls
I have natural curly hair that I hated it was always a frizzy mess. Thanks to Deva products and Nicole Childers teaching me how to train my curls and giving Deva cut I now love my curls.
Finally!!
I finally found someone who knows how to cut curly hair!! Thanks Leslie B.
Love Deva!
Leslie is the best! She taught me the correct way to style my curly hair and for the first time ever, I LOVE my curls!
SHOW MORE REVIEWS
---