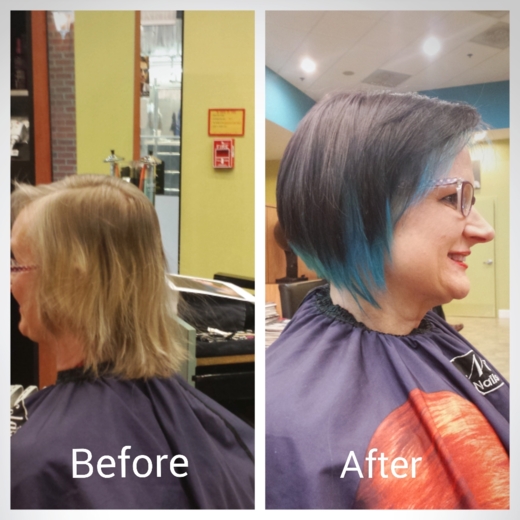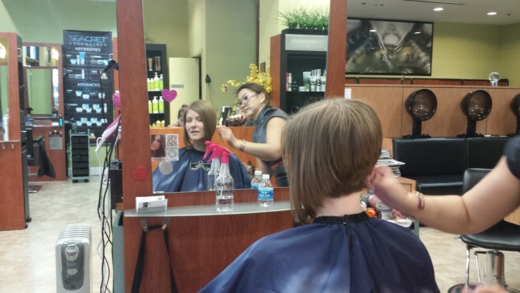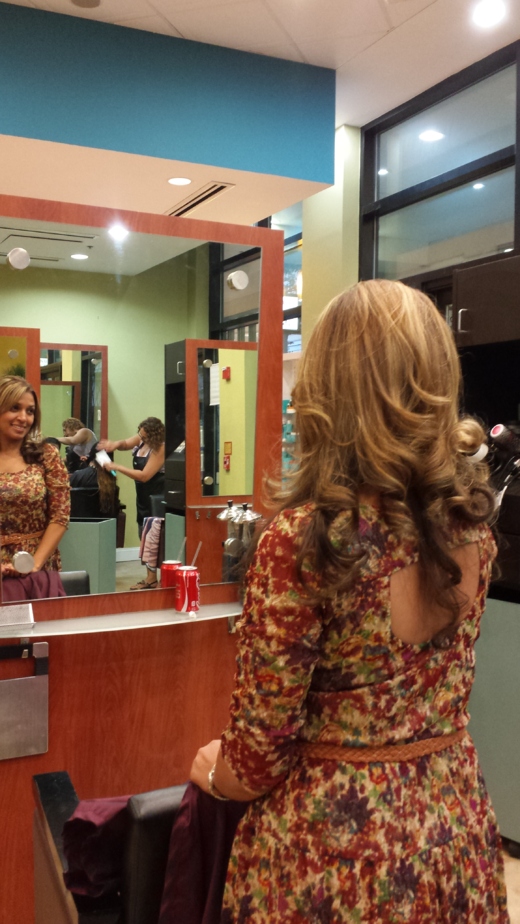 2700 Clarendon Blvd., Ste. R330
Arlington, VA 22201
At Nolas's salon, we are a highly skilled team of professional who exist to provide exceptional services and superior quality products to our salon guest. Our passion has always been to fulfill our client' beauty need. we care not only about the services and products we provide, but also the relationship we build with clients. Excellence is more then our goal, it's our expectation.
---
Our Certifications
---
Devacurl Services
DevaCut
This revolutionary cutting technique was designed for all natural textures, from wavy to super curly. Hair is sculpted curl-by-curl, while dry, in its natural state. This service includes a transformation service.
DevaCurl Transformation
From wavy to super curly, the beauty of this service is the customized design for every client. This luxurious process begins with a healthy botanical cleanse and condition, followed by a styling and coaching session for at-home curl care.
---
---
Reviews
Osy is the best hairstylist!!!
Osy knows exactly what my curls need, from haircut to conditioning treatment to color and highlights too! You will love your curls even more after an appointment with Osy : (703) 509-2112
Excellent curly cut!
For the first time in my life, I feel like I got a haircut specifically tailored to my hair. So many stylists will just give you a 'straight' haircut, regardless of how curly your hair is. After a consultation, Jade cut my hair dry, then washed it and styled it and made a few final cuts. She suggested products and drying techniques to maintain the curl, which were very helpful. I feel she worked with my hair type and face shape to give me a very flattering cut, with volume but without being poufy and with defined curls rather than frizz. I'd highly recommend Jade and Nolas salon.
Would Not Recommend
Had an appointment with Jade six months ago. She cut my hair wet. She said that I didn't really have enough curl to wear my hair curly (totally untrue). This was my first Devacut. Rather than working with me (or providing the service that I scheduled an appointment for,) she wouldn't recommend products to me... didn't offer a routine to help me take care of my curls. It was super disappointing and I'm having a hard time justifying paying even more money for a _potentially_ better stylist to do the same thing. My hair looked huge when I left the salon. I ran to my car because I was so embarrassed. She is clearly not comfortable working with curly hair if yours isn't perfectly curly.
My curls came back curlier than ever!
Jade was absolutely incredible. This was my first time ever going someplace other than Hair Cuttery, and I'm so glad I did. I had done two processes of color in one day after bleaching, tried to dye over the color a few months later, and eventually let the color fade out to the nasty yellow bleach underneath. Once I couldn't stand the yellow anymore, I got it colored to my natural shade, which faded out to a nasty reddish brown. My curls were non existent after all of that damage. I walked in with probably a 2a wave, not knowing what my hair's natural texture was. When I left, I had springy shoulder length 2c waves. It has been about five months since I had cut it, and my curls are now at 3a-3b. Thank you Jade for transforming my hair, and I would definitely recommend her.
Great to have my hair understood
Jade was amazing. I've gotten wet cuts from the same stylist for years and always knew there was a problem I couldn't quite identify with the results. Jade took one look and told me I was missing layers. I finally got a cut that doesn't feel rectangular, and Jade taught me how to style it. She's also super funny, sweet, and friendly! (I have fine hair, but a lot of it, that forms 3A/B curls)
A great Deva cut by Osy
Osy is the best with my hair! The Deva cut is great and is a wash and go cut for me as I exercise a lot and don't have time to 'fiddle' with my hair . I have gone to Osy for over a year and she is the best!
Great short, curly cut!
I have very thick, curly hair that's been long for my entire life (down to my chest, if not longer). With the length and the sheer mass of my hair, it hasn't really had much of a style. I wanted to go short for a change, and Jade gave me a great cut! The staff was very friendly, the salon was very clean, and Jade was awesome. I described what I wanted, she then explained what she would do, then gave me a great cut (just above my shoulders) that has volume but doesn't look poofy. I'll definitely be going back!
Best services I experian
I also found Nolas via Groupon and Heba did my hair. I brought in pictures from the last time I got my hair cut (at a different salon) and Heba was able to replicate it very well. I am very pleased with my haircut! She is nice, professional, and also offered some useful at-home hair care remedies for those times between cuts. On my way out, Nolas also offered me some coupons for a mani/pedi (which I had been looking to get anyway), and given the service I received during my first visit I will probably go back. I would recommend Nolas Salon, and Heba more specifically!
Highly recommend
I came to DC for a week to visit my daughter. I was lucky to find Osy and asked if she could cut my hair dry, as I had read about that recently and wanted to try it. She was very nice, listened to everything I said and fit me in the same day! Wow! It's so nice to finally have someone who understands curly hair. My hair looks amazing and feels amazing. i will be driving 3 1/2 hours to see her the next time I need a cut. She did the devacurl cut and I bought a trial of the devacurl products she used. It was more expensive than I've paid in the city I'm from, but soooo worth it to be happy with my hair again.
Nola's is a cute full-service salon tucked behind Origins in Clarendon's Market Common. The salon: very clean and very professional. Great customer service at the front desk. Always cheerful…
I put off cutting my naturally curly (Type 3A, very fine) hair for a good 10 years because I wasn't sure who to trust with it. It had turned into a stringy disaster. Nolas was recommended to me by a curly friend. The stylist she suggested has since moved away, so I took an appointment for a "Deva Cut" with Osy. I'm sure I was her last cut of the day, but Osy never made me feel rushed. The cut was done dry, section by section, curl by curl, then washed, styled, and touched up. I was her one and only client (no interruptions), and she also did my shampoo. I walked out with JUST what I asked for. Thanks, Osy - I'll send my curly friends to you! UPDATE: Not even 24 hours later, I've been asked, "Who does your hair?" and gave her your referral card, Osy. :)
SHOW MORE REVIEWS
---