Helix Salon // Salons by JC
Trophy Club, TX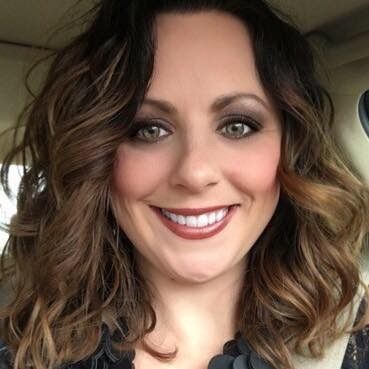 A certified stylist is here
301 Trophy Lake Dr Ste 156
Trophy Club, TX 76262
Helix Salon // Salons by JC
Trophy Club, TX
Jody Brinkmeier has had a love for the hair and beauty industry her entire life. Since her Career began in 1998, she's lived and worked throughout the country and has trained with industry leaders in Chicago, New York City and Dallas/Fort Worth. It was overcoming the struggle with her own natural texture that led to her understanding and passion for curls. Realizing that her straight frizzy hair could turn into waves, and with proper care, a full head of curls was life changing. Her goal is for each of her curly guests to learn to love, embrace and rock their curls every single day, to wear them proudly and inspire others around them to do the same.
---
Our Certifications
---
Devacurl Services
DevaCut
This revolutionary cutting technique was designed for all natural textures, from wavy to super curly. Hair is sculpted curl-by-curl, while dry, in its natural state. This service includes a transformation service.
Pintura Highlighting
This award-winning technique was designed to add gorgeous, light-reflecting highlights to all natural textures. Pintura Highlighting offers the perfect harmony and balance to waves and curls giving brilliance and dimension to beautifully compliment your DevaCut.
DevaCurl Transformation
From wavy to super curly, the beauty of this service is the customized design for every client. This luxurious process begins with a healthy botanical cleanse and condition, followed by a styling and coaching session for at-home curl care.
---
Stylists at this salon
Hanna Nichols
Deva Inspired Stylist
Be the first to review this stylist.
DevaCut
DevaCurl Transformation
Learn more
---
Reviews
Worth every minute and penny!
I have a 5 year old who is mixed (I'm white and my husband is black) I haven't spent the past 5 years asking every mixed girl I saw, watching YouTube tutorials and reading blogs, I have a tote FULL of curly girl products I have tried and hated and then one day a new friend of mine that lives in Louisiana told me about DevaCurl. So I started a chat with their super helpful online specialist and even sent them pics of my daughters hair to figure out what process and products were right for her. They even helped with what order and how to use the products when talking with me bc that is key! We immediately (first wash) noticed a HUGE difference in my littles curls. The frizz was pretty much gone. That is when I knew our first trim needed to be with a DevaCurl specialist. I found Jody and to my surprise a ton of curly girls in my area use her too. So we booked (book now people this lady is a HOT commodity, and then put yourself on the cancelation list... as long as you answer your phone you can get in quicker than your appointment time that way) Jody spent the entire hour and a half walking me through my daughters hair, explaining to me what she was doing and why, she was super friendly with My daughter and took the time to listen to all her crazy stories while explaining to me her steps. We left their VERY satisfied... it was great to have such a professional actually put their hands on my daughters hair bc curly hair can be so different from person to person and tell me what I had been doing was right as well as teach me some game changing tricks!! We are already booked for our next trim!!
I've found my stylist!!
Jody was absolutely wonderful. She helped me with my curly hair dilemmas, answering any questions I had. She was very patient with me and took the time to explain and give me tips. I learned a lot from her and I will definitely return. I came all the way from Beaumont, TX and she was definitely worth it. 😊 P.S. My hair feels so much better now!
Confidence Boost
Jody is AMAZING! I began seeing her almost two years ago. She has changed my hair game FOREVER. I've never felt more comfortable with a hairdresser. I trust her COMPLETELY. About a week ago, I decided to do a curly pixie cut. That is way out of the norm for me, but I knew that Jody would make me beautiful. And she did more than that! She made me confident in myself again and 100% fabulous. She got me hooked on DevaCurl when I first started to see her. My hair has never been the same. It's healthy and curly and easy to care for. Without Jody and DevaCurl, I would be a hot mess! My advice? Always see Jody and always use Deva!!
Fantastic
Hanna cut my hair with the supervision of Jody. It was a fantastic experience! Hanna, a new deva stylist did an amazing job with my hair. I have never had a deva cut before and my hair is so much curlier now! Jody was very helpful in telling me about what products she thought would work best for me and my hair. I had a fantastic experience!
phenomenal
Jody is amazing! She's very nice and incredibly helpful. Two minutes into meeting her and it was obvious that she truly has a passion for curly hair. She answered all my questions and taught me how to do EVERYTHING- I had no idea I was even washing my hair the wrong way. I waited to write my review until after I washed it and styled it myself and sure enough I was able to recreate the defined but voluminous frizz free curls we're all after. I've gotten so many compliments already even from an aunt who previously described my curls as "a mess." I'm just sad I didn't discover Jody sooner! Can't wait to fulfill my curly hair dreams with her help!
3 year old first deva cut!
We came for my 3 year olds first hair cut! She has gorgeous curls and I desperately needed some direction on how to keep them beautiful! Jody was awesome! She gave lots of great information and how to care for her hair and how to protect it as she grows! Showed me the steps to care for it and then offered to answer questions via messaging if I needed help! Would highly recommend! We will be back!! Thank you for making her first hair cut amazing!!
Top Notch Service
Jody worked her magic my daughters hair looks amazing. I was very impressed with her skills and knowledge. She is so passionate about teaching her clients how to care for their curls. Jody is the real deal!
The DevaCut difference is amazing!
Jody was a pleasure. She didn't just cut and style my hair, she took the time to educate me on what products to use and how to achieve the same results from her styling at home. She took before and after pictures which were amazing to see. I am more than pleased and will recommend her to any curly girl.
Jody is not just a stylist, she's an educator
This was my first time going to Jody and I am in love with my hair now. Most of the time you get your hair cut, it looks great in the chair but you can't replicate the work the stylist did on your own. Not with Jody, she educates you on how to care for your curly hair. I learned so much about my hair during the hour I spent with her. She cut it beautifully, showed me how to dry it and style it myself, told me what not to do (not to over dry it), and which products would be best for my hair. I'll definitely be going back to her. My good hair days have increased incrementally after having her cut my hair. I finally love having curls.
I Love My Devacut!
I am SO happy that I found Jody Brinkmeier! She gave me my first Devacut & the best haircut I have ever had! My Devacut experience with her was amazing as she really took her time to tell me what she was doing & to show me how to condition, style, & dry it in the best way for my curly hair. My curls have never been happier & I no longer want to straighten it. It is healthy & my curls are so defined & pretty! I will never let anyone else cut my hair! In fact, my sister Linda is visiting me this week & I will be taking her to Jody for her first Devacut too!! Jody is the best & she really knows how to cut curls!!
Excellent stylist, especially with Devacurl
Jody at KTS Salon in Roanoke is awesome! She is a great listener, and offers serious solutions and advice for your hair needs! She is great with color and is highly trained with Devacurl products and styling. She has been to the NYC Devacurl training academy several times and has worked to become an expert at styling curly girls. She is also super nice and funny and you will not regret getting your hair done with her!
Great Cut
After relocating I was in need of finding a new DevaCurl stylist. Jody did a great job with the cut and explaining the styling process. I will absolutely visit Jody again.
Good experience all around
I'm usually uncomfortable when going to a salon for the first time, but I was not at KTS Hair Studio. I was greeted and offered a water to drink. Jody came out to introduce herself and give me an estimate of my wait (I was early). And the salon is clean! Then the DevaCurl experience began. For the first time in 59 years, someone worked WITH my curls. Jody was patient and spent a lot of time explaining the process and showing me how to get salon results at home. It's so easy that I was able to do it while on vacation at Disney World in the heat and rain...no frizz!! I am happy and satisfied. I'm very excited to be getting the Pintura highlights this week. Embrace your curls!
Exceptional job in all areas
I am getting my daughters hair done after sitting with this perfectionist! If your a perfectionist and your looking for someone like you that does it all, this is your girl! I love the masterpiece she has started on my locks! Feeling great!
SHOW MORE REVIEWS
---
---