Essential Beauty Treatments Salon and Spa
Clarks Summit, PA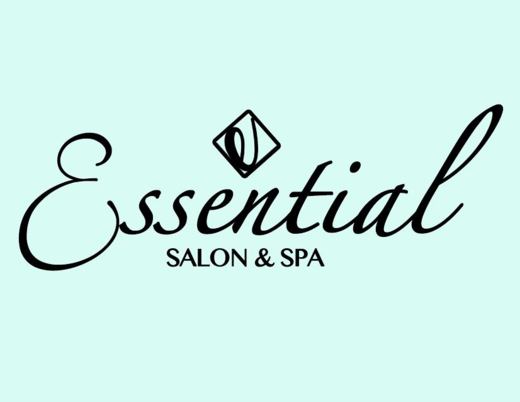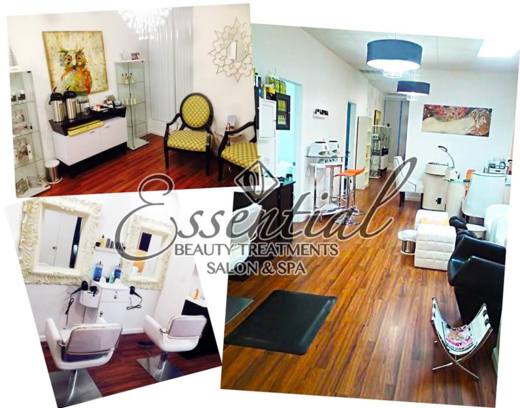 A certified stylist is here
210 N. State Street
Clarks Summit, PA 18411
A certified stylist is here
Essential Beauty Treatments Salon and Spa
Clarks Summit, PA
---
Our Certifications
---
Devacurl Services
DevaCut
This revolutionary cutting technique was designed for all natural textures, from wavy to super curly. Hair is sculpted curl-by-curl, while dry, in its natural state. This service includes a transformation service.
Pintura Highlighting
This award-winning technique was designed to add gorgeous, light-reflecting highlights to all natural textures. Pintura Highlighting offers the perfect harmony and balance to waves and curls giving brilliance and dimension to beautifully compliment your DevaCut.
DevaCurl Transformation
From wavy to super curly, the beauty of this service is the customized design for every client. This luxurious process begins with a healthy botanical cleanse and condition, followed by a styling and coaching session for at-home curl care.
Super Curly DevaCut
This customized cutting technique springs from the DevaCurl foundational principles catering to highly textured, super curly clients. Hair is sculpted curl-by-curl, in its natural state, according to curl pattern, desired style, personality and lifestyle. This service includes a super curly transformation.
Super Curly No-Poo Transformation
Customized for super curly textures, this luxurious service begins with a healthy botanical cleanse and condition for ultra moisture, followed by a styling and coaching session for at-home curl care.
---
Stylists at this salon
Jordan Noldy
Deva Advanced Stylist
DevaCut
Pintura Highlighting
DevaCurl Transformation
Super Curly No-Poo Transformation
Super Curly DevaCut
Learn more
---
Reviews
Best Curly Cut Ever
I've waited to write a review because I thought maybe my haircut was a fluke and once I lived with it a couple of weeks it would somehow go awry. Well, it's been three weeks and I absolutely love it. Let me start off by saying that I have never gotten my hair cut in a salon where the hairdresser left it curly and loved it. I always would go home and wash and style it immediately because of how it looked. This time was different. Jordan was so knowledgeable about curly hair and explained everything she was doing as she did it so I would know how to do it at home. Even as she was cutting it dry, I could see the shape it was going to be and started loving it right then and there. When my hair was dry it had movement and shape (and not that ugly triangle shape). I only wish it hadn't taken me this long to get a Deva Curl Cut. Jordan is the absolute best!
Love it!!
I love my new hair cut! Jordan is awesome! She really cares about what you want for your hair, she knows how to treat curly hair and explain everything really good. Will be coming back for sure :)
Excellent!
I just had a Deva Cut done at Essentials with my stylist Julie. She was informative and friendly ! I left there feeling like a million bucks! I hope to have pintura highlights atry next visit.
Amazing Experience!
Julie is a dream come true after years of struggling with frizzy curly hair! She explained what was causing my issues, and gave me a great cut without sacrificing my length. I was given verbal and written instructions on how to care for my hair with suggested products. I love the great change in my hair and all the complements I am getting now!!
Awesome
Awesome stylist! Jordan is absolutely great at what she does. Great personality as well! First time there and I felt so comfortable. She really focuses on what you want and takes her time which is great. Love how my curls feel they definitely needed some maintenance and that is exactly what she gave. She gives you great tips and advice on just managing your curls in general. I was so thrilled and impressed to actually have a stylist know how to work with my hair. Definitely not switching stylist anytime soon!
Best Cut I've Ever Had!
Went in several months ago for a cut on my naturally curly head. Loved the transformation, then and now. I'm a believer in Jordan's ability to understand how natural curls should be treated!!
SHOW MORE REVIEWS
---
---