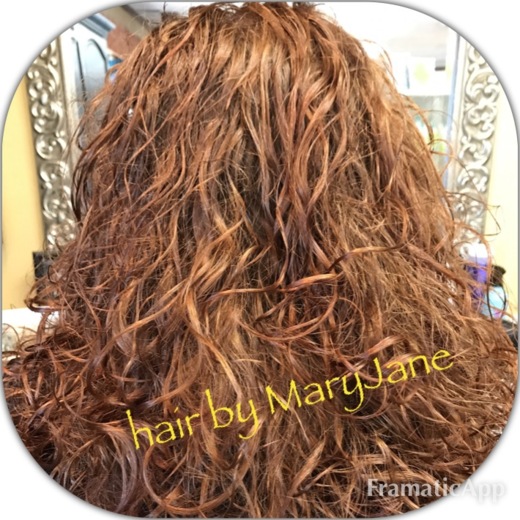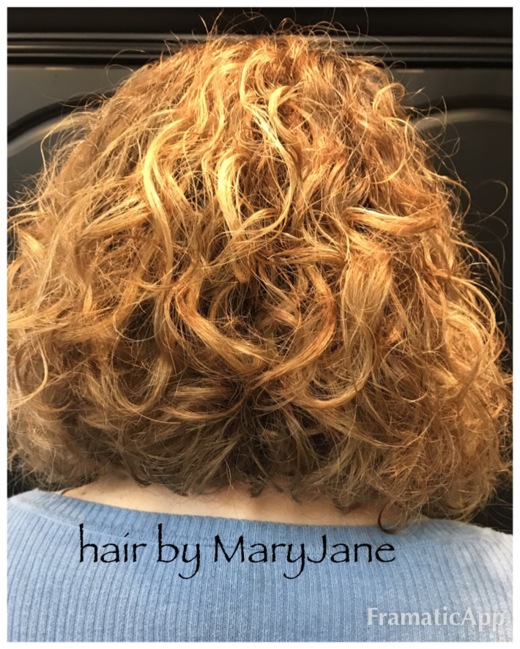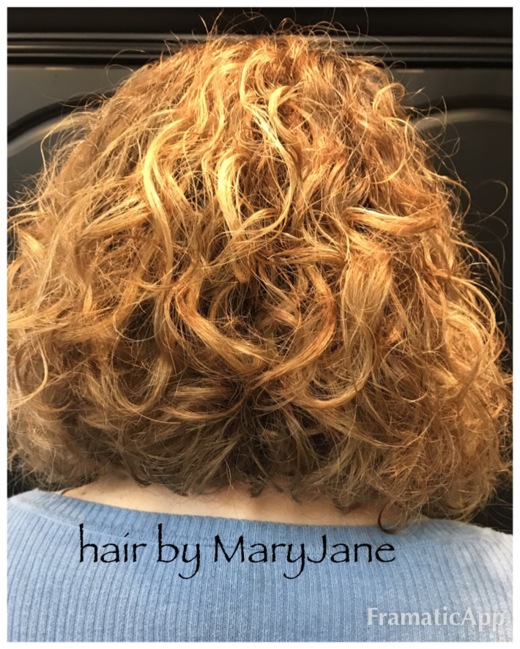 17025 SE McLoughlin Blvd.
Milwaukie, OR 97267
I have been working behind the chair for over 25 years and I have never had the enjoyment that I do with my curly girls, I love them!
---
Our Certifications
---
Devacurl Services
DevaCut
This revolutionary cutting technique was designed for all natural textures, from wavy to super curly. Hair is sculpted curl-by-curl, while dry, in its natural state. This service includes a transformation service.
Pintura Highlighting
This award-winning technique was designed to add gorgeous, light-reflecting highlights to all natural textures. Pintura Highlighting offers the perfect harmony and balance to waves and curls giving brilliance and dimension to beautifully compliment your DevaCut.
DevaCurl Transformation
From wavy to super curly, the beauty of this service is the customized design for every client. This luxurious process begins with a healthy botanical cleanse and condition, followed by a styling and coaching session for at-home curl care.
---
---
Reviews
Amazing!!!
Service Received:
DevaCut
She is amazing highly recommend her. She has tranformed my and my sisters hair and is so friendly!
She's a dark wizard. Five stars is too few.
Where do I even start with Mary?! She was pleasant, gracious, friendly, just the type of person you want to spend two hours with. It can always be intimidating going to a first haircut because you are going to be spending hours with a stranger. Mary eliminated that awkwardness right away (not to mention how kind she was when I accidentally stood her up for our first appointment). The haircut itself was phenomenal, best I have ever had. Pricing was incredibly reasonable especially considering all the special treatment: mimosas, dreamy scalp massage, perfect styling, and samples of the products she used so I could nail down my favorite styling products from Deva! Can't wait to go back to Mary. :)
I love Mary and my DevaCurl cut!
Just finished with Mary and for tge first time in my 42 years I waljed out of the salon witg a smile on my face! She listened to what I was looking for and gave me exactly what I had hoped for! She gave so much life back to my hair and curls!
LOVE my DevaCurl cut!
I found Mary on this website and am THRILLED that I took a chance on her!! My hair is fine and has become very wavy to curly over the past year. I was at a loss as to what to do with it because the curl comes out when my hair is combed so with a traditional haircut, I was a slave to the blow dryer and straightener. I felt like I was constantly fighting what my hair wanted to do. Mary cut my hair to compliment how it grows and showed me how to use the DevaCurl products to maximize my curls. WOW! What a difference. My hair is SO easy to manage now and requires very little effort. I am amazed at the amount of curl and how it falls in to place. VERY HAPPY. Mary is the person to see if you want lovely, low maintenance curls or waves! Best experience I have ever had with a haircut and transformation to a new style!
Love it!
I had not had my hair cut for probably 6 months or more--I was too hesitant to get another haircut that is really catered to straight hair, which makes my hair dull and frizzy. Needless to say, I was in dire need of a cut! My curls were tangled and weighed down. I love the haircut Mary gave me! It is fun and flirty. I wanted a wash and go cut, and something that would let my curls shine! My family was amazed to see me wearing my hair down again (it had been in a ponytail for 6 months!) and that my curls were free again! I love it! Mary really listened to what I wanted and needed, and was very personable and fun. I am coming back and I highly recommend her!
Mary is the curly girl's hero
Mary tames my curls and brightens my day. Best curly cuts I have ever had.
Amazing Local Deva Curl Stylist!
Mary Stiles is exactly the stylist you need if you have unruly or even perfect curls! She can keep your preferred cut continuing or she can revamp those curls with a Deva Cut to create a fresh new look. I had been getting my curls cut by straight hair standards and they were always frizzy and bottom heavy. Go to Mary, she is so friendly and has years of experience using the Deva Cut method! You wont be sorry!!
Mary has great curl intuition!
Mary has been my haircutter for 3 years and supports the Devacurl philosophy...great cuts! Thank you!
Finally a hair cut I was happy with
Mary was super helpful and kind and helped me better understand how to take care of my curly hair. She also listened to me and gave me the cut I actually asked for. This was probably the first hair appointment I have ever left not feeling frustrated or upset with how things turned out. She actually understood my hair and how to cut it. I also like how she cut it while it was dry so it didn't end up too short after drying. I would definitely go back. I'm just upset I didn't know about deva curl cuts sooner!
SHOW MORE REVIEWS
---