Amani Salon and Spa
Lynbrook, NY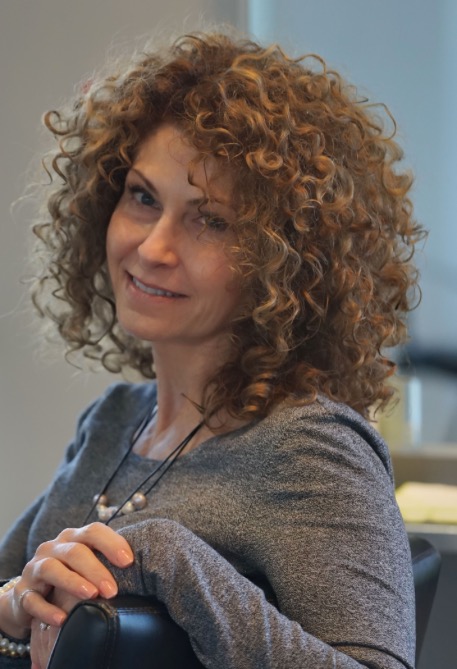 A certified stylist is here
381 Sunrise Highway #1
Lynbrook, NY 11563
Amani Salon and Spa
Lynbrook, NY
Advanced DevaCurl stylist from Nashville Music City will be Amani's guest stylist. Teresa Gary, formally a New York native, will be joining our staff every 10 weeks to accommodate her New York clientele. Let me show you how to Love your Curls! You can see some of my before and after results by going to Instagram. #devaatjuelsalon
---
Our Certifications
---
Devacurl Services
DevaCut
This revolutionary cutting technique was designed for all natural textures, from wavy to super curly. Hair is sculpted curl-by-curl, while dry, in its natural state. This service includes a transformation service.
Pintura Highlighting
This award-winning technique was designed to add gorgeous, light-reflecting highlights to all natural textures. Pintura Highlighting offers the perfect harmony and balance to waves and curls giving brilliance and dimension to beautifully compliment your DevaCut.
DevaCurl Transformation
From wavy to super curly, the beauty of this service is the customized design for every client. This luxurious process begins with a healthy botanical cleanse and condition, followed by a styling and coaching session for at-home curl care.
---
---
Reviews
Love Theresa
Service Received:
DevaCut
Love Theresa listened carefully to what I wanted she cut my hair twice already I have gotten so many complements and my hair has never been healthier thanks to her
I want a Devacut
Service Received:
DevaCut
Looking for an amazing stylist that is trained on devacuts
Hi CURLFRIENDS. I have the privilege to be a guest stylist every 10 weeks.
Service Received:
Super Curly DevaCut, Super Curly No-Poo Transformation, DevaCurl Updo and Styling, Heaven In Hair Divine Deep Condition, Bounce Back Treatment, DevaCurl Transformation, Pintura Highlighting
I would love to help you embrace your natural beauty.
It took years to find someone who could cut my hair
David has been cutting my hair dry for years the cut is always PERFECT without taking to much off.
Finally! Someone who's an expert with curly hair!
I went to seen Roseanne at Amani Salon in Lynbrook. Roseanne took the time to do a thorough consultation to assess my hair type and lifestyle. We talked about color, cut and how much time I spend on my hair. She asked me a lot of great questions and then made some recommendations for my hair based on our discussion. I really liked that she listened to me and then created a customized haircare regime tailored to my needs. She is very experienced with the process and walked me through it so I would know what to expect. Roseanne did an amazing job on the cut. She got rid of my frizzes and shaped it without cutting off too much. After the cut, she showed me how to style my hair and what products to use. My hair is so much more softer and healthier than it was before. I am so happy to have found Roseanne. She was friendly and professionally. It was a great experience and I would definitely recommend Roseanne. I will be going back!
SO HAPPY
I truly can't express how happy and in love I am with my transformation. Yianna was so incredible with her work, I am so impressed. My pintura highlights came out better than I could have imagined. Such beautiful colors in my curls! Not only that, but the staff at Amani Salon was so welcoming and lovely. I had one of the greatest experiences there, and will definitely be back again!
Yianna knows best!
After years of trying to find a stylist who knew what she was doing, I finally found her at Amani Salon! Not only was Yianna educated and knowledgeable about curly girl hair, but she took the time to explain everything she was doing to my hair and how to keep it healthy. She is truly a great stylist! Can't wait to show off my beautiful curls and color!!
YIANNA is amazing and so are my curls!!
WOW what can I say! If I could give this experience 100 stars I would! YIANNA not only did an incredible job on my curls, but she and the staff were welcoming and accomidating. Yianna was extremely knowlegable and informative about my curls, and I couldn't be happier. My hair looks beautiful, healthy and I can't wait to show it off! :)
Bad experience with the curly transformation and color
I came to this salon because apparently Yianna was deva certified meaning she knew how to do pintura highlights and knew how to deal with curly hair. I spent almost 4hrs in the salon and left with bright yellow streaks on almost black hair!! Never told me that she was using bleach on my hair. I was in tears. Then the "transformation", I'm sorry but I know how to style my 2c/3a curls 100x better than she did. I left with frizz, some curled pieces and some stick straight pieces because of her lack of knowledge on how to apply product and scrunch it in. I'm just thankful I didn't get a haircut. Stick to the original deva salon in the city, it's worth the trek there.
100% honest response
When I came in for a devacut, I was greeted nicely and taken care of well. When I asked for a specific length for my cut I ended up getting my hair cut much shorter than asked. When my hair was getting styled, that's when I really noticed that things went downhill. The products were just laid on my curl, there was no scrunching, no adding of water which was a main necessity for devacurl. Still giving it hope I went under the dryer to dry my hair and the products didn't lock into my hair, knowing it might happen because she styled it damp and didn't scrunch it. While my hair was drying she started touching the inside of it and moving it around which is a BIG NO for curly hair becaue it'll cause frizz. Since my hair wouldn't dry she used the deva diffuser on HOT even tho I told her I'm transitioning from heat. My hair came out worst than I came in. No definition, no moisture. Although they were very nice I am not pleased with the finished result.
Teresa is Fabulous!!!
I started going to Devachan on Broome St about 4 years ago, loved the Deva experience and products but couldn't connect completely with one specific stylist. It took forever but I finally found out that AMANI in Lynbrook had a certified stylist, TERESA GARY & made an appointment. I can't even begin to tell you how professional she is, aside from the fact that she treats you like she's your best friend! She has curly hair, loves curly hair, & always has additional tips for me on how to maintain my curls to look beautiful, sexy, soft, natural, & have No Frizz!!! With a Deva cut your hair is cut dry so your stylist can perfect your curls to fall in place perfectly. Teresa has cut my hair about 5x now, preparing it for my wedding last December, and I learn more great ways about maintenance from her each time. She cut my hair a couple of weeks ago and painted on Pintura highlights which I love and have received many compliments for! Teresa is my Curly Girl and I simply adore her!!!!
Finally!
Yianna was wonderful and especially informative about my curls. The products were just great, and she took the time (almost 1.5 hours) to explain each step and product. Beside that, she is a sweetheart! I'll be back in 3 months!
VERY HAPPY
I traveled into the city for years to have my curls cut at the Devashaun Broome Street location and I'm so thrilled that I now can stay on Long Island and receive a cut just as wonderful . Theresa G did a fabulous job and I will definitely be going back to Amani Salon for my curly girl cut. Thank you !
I love my curls!
I had the most amazing experience! Yianna was so knowledgable on how I should treat and care for my hair. From the second I got in her hair until the time I left I was being educated on "dos and don'ts". I will be back in a few months for a trim! Thank you so much, my curls have never looked so amazing, hydrated and FABULOUS!
SHOW MORE REVIEWS
---
---