Silhouette Styling Salon
Clio, MI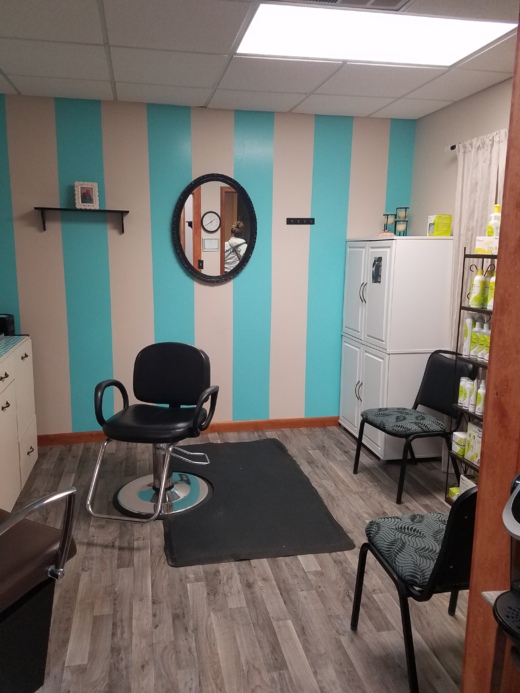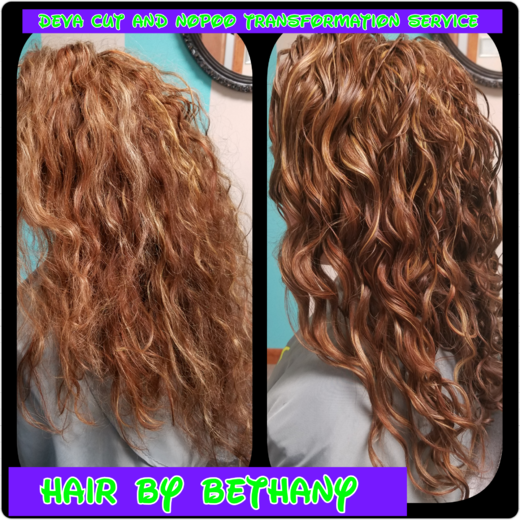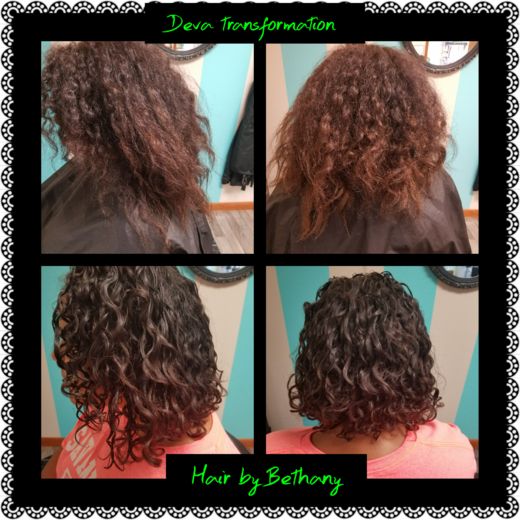 11499 N Saginaw Rd # 3
Clio, MI 48420
Silhouette Styling Salon
Clio, MI
Come unwind and relax in your own private suite! Enjoy a warn or cold beverage while you are being educated on the best products tips and tricks for your hair. You will leave feeling BEAUTIFUL, EDUCATED AND READY TO ROCK YOUR CURLS!
---
Our Certifications
---
Devacurl Services
DevaCut
This revolutionary cutting technique was designed for all natural textures, from wavy to super curly. Hair is sculpted curl-by-curl, while dry, in its natural state. This service includes a transformation service.
Pintura Highlighting
This award-winning technique was designed to add gorgeous, light-reflecting highlights to all natural textures. Pintura Highlighting offers the perfect harmony and balance to waves and curls giving brilliance and dimension to beautifully compliment your DevaCut.
DevaCurl Transformation
From wavy to super curly, the beauty of this service is the customized design for every client. This luxurious process begins with a healthy botanical cleanse and condition, followed by a styling and coaching session for at-home curl care.
---
---
Reviews
My husband took one look at me and told me I didn't give her a big enough tip.
I picked up the handbook a few years ago and had made the switch in products and styling, but there was no one in our area for a cut. Trying to get my former stylist to approach my hair differently was not getting me anywhere. I started looking through the deva website again to see if there had been any change and wow, now there were a handful to choose from within 100 miles. Even though Bethany was a bit further from some of the others, she had the highest level of expertise so I figured she was worth the drive. I was not disappointed. The first thing she did was sit down face to face to discuss my hair hopes, successes, and flops. I have a lot of allergies to products so I brought my own to use. Bethany not only was willing to use them, she studied the labels to be able to recommend them to other clients should the need arise. Bethany talked me through step by step what she was doing, why, and laid out a plan to grow out the layers and texturizing from former cuts. She gave me tips to improve my styling routine and never tried to sell me anything I didn't need. Bethany was worth the hour drive and I look forward to seeing her again next time.
I have type 4 hair! She was great! My curls are great!
Words CAN NOT express how wonderful Bethany was with my curls! It's like she became best friends with my hair! She made me feel so comfortable! I am super excited for my next appointment. She reviewed products without making me feel pressured to purchase. Her main goal was making me love my hair, GOAL ACCOMPLISHED! I was so worried about having her touch my type 4 hair. Now, I would allow her to do what ever she wanted to with my hair. Bethany, my curls and I thank you so much!
Bethany was wonderful!
Bethany did and amazing job on my hair. Not only is she easy to talk to but she answered all my questions. I've been using deva products for the past 3 years and Bethany was still able to give me new tips and tricks to get my curls looking perfect every time. I wold recommend her to anyone with curly hair.
WONDERFUL
I was terrified to go to a hair stylist that didn't know how to care for curls... until I met Bethany! She explained her story to me and she is very educated with deva curl and how to care for curls. I felt so comfortable with her taking care of my hair properly. She's such a sweetheart too, very talkative and you can pretty much tell her anything :) she explains the process of everything and the reasons why she does it. At the end of my appointment, she wrote down all of the products and tools she used during the appointment. She'll even write down suggestions for you to help with your curls and being able to do it at home as well. HIGHLY suggest Bethany, she was fantastic! :) it was definitely worth the drive for me.
Best of the best
Bethany has been the first, and only stylish who has made the quality of my hair better. With diva curl and proper techniques my hair has became healthy and manageable within a very short amount of time. By providing a great atmosphere, company, and dedication to her clients, she is the best.
She's Great for Type 4 Hair Too!!
Bethany is a phenomenal stylist. I've gotten a devacut before, but it was nothing in comparison to the one I got from Bethany. She took her time and explained everything she was doing. It's very clear that she truly cares about her clients. The pintura highlights I got came out beautiful as well. I have very thick, coarse 4b/c hair, and she knew exactly what she was doing. Please go to her! If I could give her a hundred stars I would.
Bethany is the BEST stylist for curly hair!
Bethany does a great job! She explains her history of her hair career and loves helping people with curly hair, this is her passion! Bethany details each step with instructions. Bethany offers her assistance with your hair at any time. Very customer oriented. I would recommend her to anyone with curly hair. Products are great, little pricey, but well worth it for your curly hair! I love my hair, easy to manage now.
The teaching was worth every cent
Bethany did a great job cutting my hair, styling it, and showing me how I could do it too! She explains what she's doing and why she's doing it. The teaching was much more important to me than the cut. Videos just don't show the thought behind choosing what products to use and how to use them like Bethany did.
Bethany does a great job on mens curls!
Bethany got my haircut right. Usually i am unsatisfied with my cut, i think because the other stylists are not used to curly hair. But this time i left fully satisfied. I plan to rebook everytime.
SHOW MORE REVIEWS
---