Sanabella Spa and Salon
Watersound, FL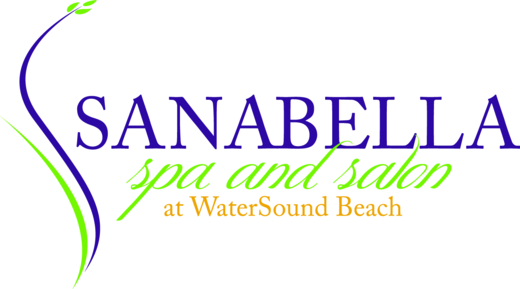 6652 East Co Highway 30A, Suite #140
Watersound, FL 32461
Sanabella Spa and Salon
Watersound, FL
Sanabella Spa and Salon at Watersound Beach Sanabella is a resort spa and salon featuring hair, nails, massage and skin care services. We are conveniently located on the south side of 30A in the Gatehouse at Watersound Beach and open to the public.
---
Our Certifications
---
Devacurl Services
DevaCurl Transformation
From wavy to super curly, the beauty of this service is the customized design for every client. This luxurious process begins with a healthy botanical cleanse and condition, followed by a styling and coaching session for at-home curl care.
---
---
Reviews
Loving my curls!
This was my second time to visit Jesse! She does such a great job bringing my curls back to life and educating me throughout the process. I feel so much more equipped to take care of my curls now! I'm from Mississippi but vacation on 30a twice a year, and I plan to keep coming back so Jesse can breathe new life into my curls.
Bless you Jesse!!!
Service Received:
DevaCut
Jesse, YOU r truly a BLESSING from ABOVE!!! Cannot say THANK YOU enuff for transforming my curls to match my bouncy, bubbly personality!!! Thank you for taking the time to educate me and my hard head of curls! ❤ YOU are AWESOME! AWESOME! AWESOME! Thank you from the bottom of my heart! ❤
THANK YOU JESSE!!!💜💜💜
Service Received:
DevaCut
My hair looks ABSOLUTELY AMAZING...thx to u!!! You r truly a blessing from above!!!🙏🙌❤Thank you so very much for your time, expertise & making my hair match my bouncy personality! You're a ROCKSTAR!!!
Finally some volume :-D
Service Received:
DevaCut
I have had curly hair for 30 years and could never get my hair to fall the right way. Jesse was so helpful answering all my questions and giving me a great new cut. I love the deva products too! Can't wait to wear my hair down more often!
Amazing!
Service Received:
DevaCurl Transformation
What a wonderful experience! Best hair cut and style I have ever received. Jessie was so knowledgeable about Devacurl. She is a true professional!
Finally, I love my curls again!
Jesse is amazing! I've been a curly girl (no-poo for 6 years), but struggled with products. It never looked consistently good. Plus, I had old damage on the ends from years of straightening. I was so excited to find Jessie right here on 30A! She saw the damage and we both agreed the best thing to do was to start fresh. I wanted layers and a real style (tired of ponies and messy buns). We did the big "chop", but it looks so much healthier and better I can't believe it! I went back to the office and everyone was amazed at the change. Now I can grow it out healthy. If anyone is looking for someone who understands the struggle for the "curly girl", go see Jessie. She'll change the way you see your curls! Thank you, Jesse!
Call for an appointment with Jesse if you want to love your curls!
I just had the No-Poo Transformation Service with Jesse McCormick at the Sanabella Spa and Salon and my hair was completely transformed! I cannot believe what a great job Jesse did on my hair. She also took the time to explain each step that she was doing and why. She lets you know what products you need for your hair and how to manage your hair between washings. And it is working! I highly recommend Jesse and I am so glad I discovered her☺.
Don't delay - see Jesse today!
Jesse's Deva Curl cuts are the TRUTH! After fighting with my curls and frizz for years, I've finally found THE ONE who knows just how to handle this hair and teach me the magic that is Deva Curl. Thanks to Jesse's skills and tips, my curls are luscious, serving body and bounce with no frizz to be found. What are you waiting for? Go see Jesse!!
I would drive the distance for Jessie!
This is a long over due review, but there aren't any DevaCurl stylist near me in FWB so I decided to take the 1 hour + trip to SanaBella Salon and I WAS NOT disappointed. Jessie was amazing! I've gotten by hair cut by a couple of DevaCurl stylists in the many different places I have lived but none of them took the time to explain to me my curl type, best products for me and other styling tips like Jessie did. My hair was damaged and way beyond dry! She took her time and really made me feel like more then just a client. I would drive the distance for Jessie! I could not be happier with my curls. And everyone in the salon were so helpful! Looking forward to my next DevaCut.
Great transformation
I recently moved to the area and needed some help with how to take care of my curls with the humidity. Jessica took the time to talk to me about what to do and what products would work best. My haircut was great and my curls sprung back to life! Love it!
They didn't know why my hair looked so awful. So they rudely and repeatedly blamed my hair being damaged.
I posted a review about my daughter's hair and then went in for my curl transformation and color. After everything was done, my hair looked awful. It was curly in some places and straight in most places. When I went to check out, I was told this was because my hair had been damaged from bleach. Yes, bleach damages hair, but I walked in with curly hair wanting the curl transformation and walked out with the opposite. After a few days and research, I found out that a protein filler was used during the color process and my hair got overloaded with protein when it really needed moisture. I was not going to leave a review because I got a refund, but they repeatedly blamed me that my hair was too damaged for Deva Curl products and that was why it was straight in most places. And they said they would have to think about me coming back as a regular. They should not be level 3 certified.
Great transformation
My daughter had her first hair cut here and we decided that if we were going to cut it, we were going to do it right with the Deva Cut. Before the cut and style with Jesse, I never knew how much more defined my daughter's curls could be!
Loving my curls
I had never about a DevaCut until recently and now after 49 years I'm thinking where has this been all my life. Jesse was awesome she was so informative and answered all my questions. I'm so happy I found her and had the courage to give something different a try. Let me tell you I am telling all my curly girls about her and that they need to have a DevaCut. I am loving the way my hair looks and feels.
Get your frizz free bounce back!
Jessie was so helpful during my curl transformation! Her knowledge of cutting, caring for, and styling curly hair was very informative. My bounce was back and the frizz was so much better. Plus, her suggestions were practical enough for every day use and my new Deva Curl products have made a real difference. The curls have come back better than ever! Thanks Jesse and Sanabella Salon and Spa
Back on my healthy hair journey!
I started embracing my curls 5 years ago when I stopped getting relaxers! As my hair got longer I began to neglect it. I thought my only option was to cut it all off and start over, until Jesse came to the rescue! Jesse is the first stylist to teach me the tricks that work for my hair! She introduced me to DevaCurl and with Decadance she gave me the most defined curl transformation I've ever had! I had no idea how much definition I had until she styled my hair! She talked me through how to care and style my specific curls in between salon visits! My hair has never been happier!!!
I Finally Love My Curls!
My whole life(and I'm in my 50's) I've always struggled with my curls....Keeping the volume without the frizz, having the 80's crunchy curls, BUT NOT ANYMORE! Jesse is fabulous! She not only educated me on my hair, but also educated me on all of the Deva Curl products that she used and didn't use on me. I have never had a service where I felt I was able to maintain the same look when I got home.
I Love My Curls!
After years of fighting my curls, I have finally fell in Love with my curls. Thanks to Jesse at Sanabella, I have found my perfect curl routine. My curls are super healthy and bouncy. I am amazed!
Finally, I have frizz free, healthy curls!
Jessie introduced me to DevaCurl at Sanabella and my curls are so happy. During my Curl Transformation, Jesse talked me through all the products she used and how I should use them at home. My curls have never been healthier or frizz free, which is a great accomplishment when you live at the beach!
SHOW MORE REVIEWS
---