Rooted of Bentonville
Bentonville, AR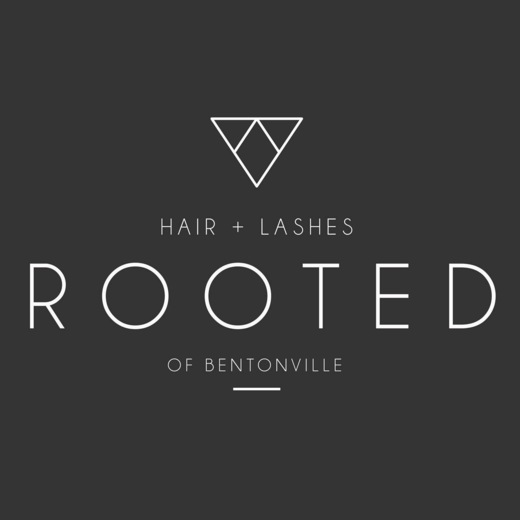 2501 SE 14th St Suite 9
Bentonville, AR 72712
Rooted of Bentonville
Bentonville, AR
Rooted is a new, contemporary style salon with stylists focused on bringing our clients vision to life
---
Our Certifications
---
Devacurl Services
DevaCut
This revolutionary cutting technique was designed for all natural textures, from wavy to super curly. Hair is sculpted curl-by-curl, while dry, in its natural state. This service includes a transformation service.
DevaCurl Transformation
From wavy to super curly, the beauty of this service is the customized design for every client. This luxurious process begins with a healthy botanical cleanse and condition, followed by a styling and coaching session for at-home curl care.
---
---
Reviews
The best my curls have ever looked!
Service Received:
DevaCut
Until Grace cut my hair, I thought that the way I was cutting it was the best thing for it and I had no idea there was a better way. She gave me new tips for styling and it has forever changed my routine and maintenance. I'll never go back after having a DevaCut and Grace will always have me as a long-term client!
Life-giving hair stylist!
Service Received:
DevaCut
Grace revitalized my curls! She was thorough with every step of my cut, wash, and style. She is gifted with teaching her clients about their hair so that we gain confidence in our curls and learn to embrace them! She taught me so much about how to actually manage and nurture my hair so that it doesn't become a burden for me. I don't run from mirrors and more! I love looking at my curls again! Thank you, Grace!
Curly hair whisperer
Service Received:
DevaCut
I searched for 5 years for a stylist that could work with my hair. Grace has given my hair life again! I used to hate my curls but now I LOVE them! My hair is healthier and so much easier to take care of. I'm so glad I found her!
Great Curls Don't Happen By Chance
Service Received:
Super Curly No-Poo Transformation, Heaven In Hair Divine Deep Condition, DevaCut
Price:
$51-$75
Going to Grace is an experience all on it's own. She is able to shape up your curls in ways you didn't think possible. I had a cut from someone who did a good job but it wasn't exactly what I was looking for so I cheated on her and went to Grace who did EXACTLY what I wanted and what I needed as a curly deva gal. While she gives me tips and tricks that could keep me out of the salon for a lot longer, I get an appointment because I love going and being treated like a queen and having a crown of curls to show for it!
My curls have never looked better
Service Received:
DevaCurl Transformation, DevaCut
Price:
$51-$75
I had my first deva cut about 6 weeks ago and am still amazed with how awesome it looks! Grace spent well over an hour with me going over my normal routine, seeing what I wanted out of my curls and then she worked her magic! She gave me tips and pointers along the way and was super friendly and helpful! Can't wait to go back!
AMAZING stylist who taught me to love my curls
Service Received:
DevaCut
Grace is phenomenal! She is a curly girl herself and knew there was a need in the area for a curly hair specialist. She is so talented and always knows what my curls need before I do! She also walks you through how she styles so that you can do it at home! I recommend her to every curly person i see. I will never see another stylist!
Grace is amazing!
Service Received:
DevaCut
Price:
$51-$75
Grace Heffron did a great job at my first curly cut. She explained everything and took time to understand what I wanted. AND it was easy to style/replicate! I will absolutely be back!
Finally found a curly stylist in Bentonville!!!
Service Received:
DevaCut
Price:
$76-$125
Grace did a fantastic job cutting my hair. I have fine hair that is very curly (ringlets). Last summer I had my hair cut in Chicago at a Deva salon and have been looking since for someone to cut my hair locally. Go see Grace! She is talented and passionate about your curly hair!!
SHOW MORE REVIEWS
---